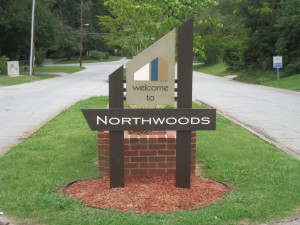 The 1960's saw an interesting time in architectural history. We saw contemporary and sleek home designs, be they a ranch style, or the famous split-level. These style homes were the "backbone" of home building at the time. While the design itself will probably never return, the popularity of finding these types of homes and the communities they are in is INDEED making a comeback.
Northwoods Doraville GA Homes For Sale Feature Mid-Century Modern style
One community in Atlanta where you can find such homes is Northwoods, located in Doraville. Now before you run screaming and yelling in the opposite direction because you heard the word Doraville, take a second look!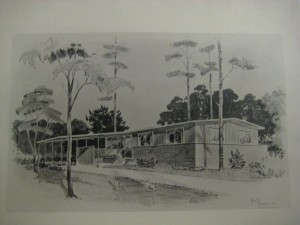 The Assembly Doraville site was purchased by Gray Television in 2020. While they have presented some "pretty plans" for open space and office buildings, a majority of the site will become a movie/tv production facility…..and that will be gated and fenced off to the public. There were plans for two large apartment buildings and a townhome community, but the Gray is legally fighting those developments…and they may, or may not materialize. But Northwoods residents fear NOT…you have the International dining of Buford Highway, and Chamblee is aggressively working on their Downtown development and numerous other businesses have opened that are easily accessible Doraville.
Secondly, the Northwoods neighborhood has been nominated to the National Register of Historic Places. It does not place any architectural restrictions on what people can or can't do with their homes, but when a neighborhood has such a designation, people tend to think about it in a different light. Northwoods, built in the early 1950s, is one of only three mid-century planned unit developments left in Georgia. The current Middle School was designed by none other than John Portman! You can read more about the upcoming designation at the Dekalb Neighbor Newspaper.
Northwoods Doraville GA Homes For Sale Offer Easy Access to ALL of Atlanta!
And then there is location, location, location…..You really can't ask for a better one. Like 2 minutes and you are on I-285 or I-85 and can be at the Perimeter Business Center in 15 minutes in morning traffic, and Buckhead, Midtown and Downtown are 15 to …..well just depends on ATL traffic….sometimes it can be 15 minutes and other days it just takes longer. The neighborhood is also walkable to the Doraville MARTA station, offering mass transit options to Midtown and Downtown! Like I said, convenience!
Here Are Northwoods Doraville GA Homes For Sale!
%%ds_Results|{"SearchSetupID":"30","directive.ResultsPerPage":"15","directive.SortOrders[0].Column":"DateAdded","directive.SortOrders[0].Direction":"DESC","query.BathsMax":"","query.BathsMin":"","query.BedsMax":"","query.BedsMin":"","query.Cities":"","query.Communities":"","query.Counties":"","query.DaysOnMarketMax":"","query.DaysOnMarketMin":"","query.ForceUsePropertySearchConstraints":"true","query.ImprovedSqFtMax":"","query.ImprovedSqFtMin":"","query.LinkID":"275118","query.ListingStatuses":3,"query.LotSqFtMax":"","query.LotSqFtMin":"","query.PriceMax":"","query.PriceMin":"","query.SearchSetupID":"30","query.TractIdentifiers":"","query.YearBuiltMax":"","query.YearBuiltMin":"","query.ZipCodes":"","requester.AccountID":"11305","requester.ApplicationProfile":"WordPressIdxModule","requester.ApplicationVersion":"6.2.2","requester.ClientIpAddress":"110.239.218.240","requester.ClientUserAgent":"Mozilla\/5.0 (Macintosh; Intel Mac OS X 10_15_7) AppleWebKit\/537.36 (KHTML, like Gecko) Chrome\/113.0.0.0 Safari\/537.36","requester.PaginationUseActivationPath":"true","requester.PluginVersion":"3.17.1","requester.RequesterUri":"https:\/\/www.mymidtownmojo.com","requester.SearchSetupID":"30","requester.UrlReferrer":"https:\/\/www.mymidtownmojo.com","requester.UtcRequestDate":"2023-09-26T14:38:37+00:00","responseDirective.IncludeLinkMetadata":"true","responseDirective.IncludeMetadata":"true","responseDirective.ListTabAlignment":"Left","responseDirective.ShortcodeResultsView":"","responseDirective.ShowLargerPhotos":"true","responseDirective.ViewNameSuffix":"shortcode","requester.Signature":"8135894dfb9f60f6d327e2d78c895bee64c8e582"}|ds_end%%