Old Fourth Ward Fall Festival September 9-10, 2016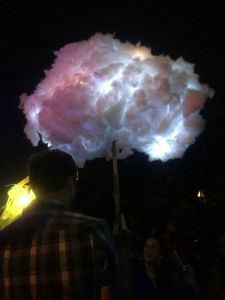 If you have not experienced the Lantern Parade, then you MUST put the Old Fourth Ward Fall Festival on your calendar….NOW! (RIGHT NOW…. We'll wait for you!)
Friday evening, and Saturday, September 9-10 is the Festival! There are workshops to make lanterns both Friday and Saturday, prior to the Lantern Parade on Saturday evening!
This is the second annual festival, which is a free, two day VERY family friendly event with live music, food trucks, lantern making workshops hosted by local artists, a business marketplace and of course, The Lantern Parade!!!!
The festival is held along the Atlanta Beltline Eastside Trail which runs between and connects Midtown, Poncey-Highland, Historic Fourth Ward and Inman Park. Speaking from experience, parking is c-c-crazy and you will want to look for private lots or public parking areas. Click HERE for an Access Map to the Atlanta Beltline.
At the festival you will find portable toilets, concessions from local vendors, trash and recycling stations, ATM's (IT'S ALL CASH AT THE FESTIVAL!!!) and lots of food and beverages.
To learn more about the Old Fourth Ward Fall Festival, you can find them on Facebook or at the Festival Website.
Looking forward to seeing you on the Beltline!!!