See on Scoop.it – Georgia Tech News Events

Grandma and Grandpa would love a little robotic help around the house, a new study has found.
In a survey, a team of psychologists and engineers found that adults over age 65 felt generally positive toward the idea of having a robot help them with chores, although they preferred humans help for tasks such as getting dressed or eating. The study was designed to help robot-makers design appealing bots for seniors in the future, especially older people who want help so they are able to live in their own homes instead of moving to an assisted living facility or a relative's house.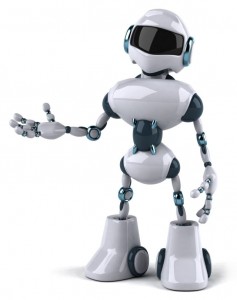 "There are many misconceptions about older adults having negative attitudes toward robots," Cory-Ann Smarr, a doctoral student in psychology who worked on the survey, said in a statement. "The people we interviewed were very enthusiastic and optimistic about robots in their daily lives."
Smarr and her colleagues at the Georgia Institute of Technology showed 21 people aged 65 to 93 a video about a home robot, the PR2, made by California-based robotics developer Willow Garage. Researchers then asked the study participants the tasks for which they would want robotic assistance.
See on www.mnn.com