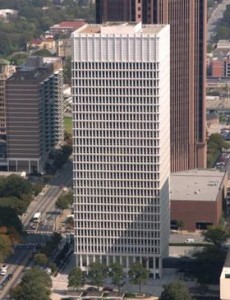 Cousins Properties has sold its Midtown Atlanta tower One Georgia Center for $48.6 million, or about $129.50 per square foot.
Government Properties Income Trust of Newton, Mass. acquired the 28-story office tower at 600 West Peachtree Street. The deal closed Sept. 30.
Cousins bought the building 11 years ago for $35 million.
It seems commercial real estate is moving along in Atlanta!