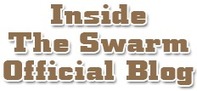 G.P. Bud Peterson, president of the Georgia Institute of Technology, has given the green light to begin work on an ambitious plan to redevelop Tech's golf practice facility. The full-scale renovation will begin in spring 2015.
Source: www.ramblinwreck.com
Glad to hear the Golf Team gets some upgrades to their practice area!
See on Scoop.it – Georgia Tech News Events