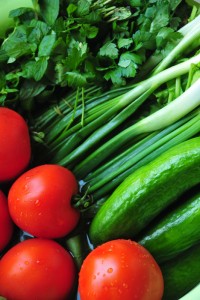 Everybody loves an outdoor market. Especially with homemade goodies and fresh fruits and veggies! And when it's right in Midtown Atlanta, well then! You know Spring is here when Piedmont Park's Green Market is opening Saturday, March 19th!
Piedmont Park's Green Market Opens March 19
The Piedmont Park Green Market opens from 9am until 1pm, and you are sure to find lots of healthy produce, fresh eggs, grass fed beef and other goodies!
Shopping the Green Market not only gives you a chance to visit Piedmont Park and enjoy the outdoors, it supports the Park and stimulates the local economy. Most farmers at the market have travelled less than 100 miles to get to the market! So come on out and support them!
The Green Market for 2016 will run from March 19th until December 10th…so you've got many an opportunity to join in. Remember it is JUST on Saturdays, from 9am-1pm at the 12th Street entrance.
For more information about Piedmont Park's Green Market, CLICK HERE!