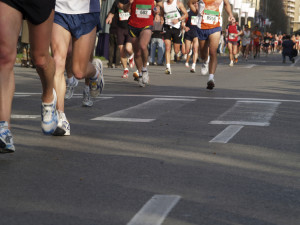 If you are a runner (unfortunately, feet and knee issues keep me from this exercise/sport) you may be looking for new and interesting places to run in Midtown Atlanta.  Let's take a look at Places To Run In Midtown Atlanta!
Some of you choose to just take to the streets, or of course the road and Active Oval of Piedmont Park. But there are more organized options for you dedicated runners!
The race will start off from the Stoveworks at 112 Krog Street. After a quick jog onto Irwin Street, you will be on the Eastside Trail of the Atlanta Beltline. Runners will see exciting parts of the Atlanta Beltline like the new Historic Fourth Ward Park and Skatepark, get some great city views of downtown and Midtown Atlanta, travel an off-road stretch of the Atlanta BeltLine corridor, and enjoy a jaunt through Piedmont Park.
There is also some fun for the college alumni and neighborhood associations. Tailgate and Neighborhood Challenges have been set up as well. You can learn more about those here.
Runners may register HERE, and the fee is currently $40.
Enjoy a great run, and check out the Atlanta Beltline Eastside Trail!