Plaza Midtown Atlanta Annual Market Report 2009-2010
It's time for us to look over our shoulder at 2010 and see how it compared to 2009 for sales at Plaza Midtown.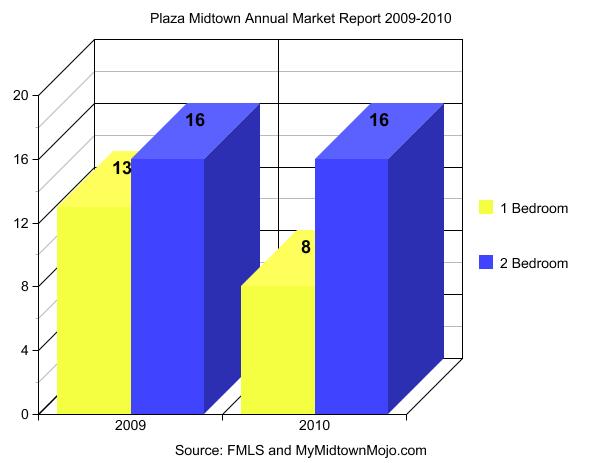 Sales activity at Plaza Midtown was fairly consistent from 2009 to 2010 with 29 sales and 24 sales respectively. But the Average Sales Price, especially with one bedroom homes. In 2009, 13 – 1 Bedroom homes sold with an Average Sales Price of $170,023, but the number tumbled to $131,631 and 8 homes sold in 2010.
Two Bedroom sales were even at 16 for both 2009 and 2010. The Average Sales Price in 2009 was $227,979 and $214,843 in 2010.  Plaza Midtown opened in 2006. I saw a recent foreclosure sale on a 2 bedroom home that originally sold for $319,000 for $192,000.