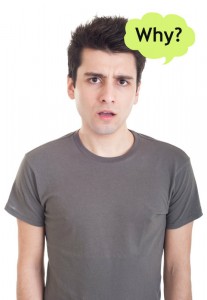 A question I'm often asked by condominium buyers is How Many Parking Spaces Will I Have?
It has been a "standard" and a building code in the Atlanta Condo Market to have one parking space per bedroom. In other words, buy a 1-bedroom condo, get 1 parking space. Buy a 2-bedroom, get TWO parking spaces. Needless to say, for a couple, this could be a problem.
If you purchase a 1-bedroom and you BOTH have cars, you will need to look for an additional parking space. Where? Here are some options:
Other Condo Owners

— There may be an owner of a 2-bedroom that only has one car. They might be willing to rent out their other parking space on a monthly basis. Check with the HOA Property Manager, or if the building has a website, or bulletin board where such information can be found.

Purchase an Additional Space

— Some new construction condominiums will offer extra parking spaces For Sale during the early sales period. This may, or may not be a wise investment. You should not expect to ever get back what you pay for an extra parking space. I purchased one for $15,000 in 2007 when I bought my condo. I sold it in 2010 for $5,000. OUCH! But, if there is someone in the building that purchased like I did, and then wants to sell, this can be a great (and as my experience will tell you, cheap) way to get another parking space.
Lease a space off-site — Depending on where your condo building is located, there may be surface parking lots, or even parking garages where spaces could be leased. There is some serious lost revenue opportunities in Midtown Atlanta for the renting of parking spaces. Here is a photo that includes the top floor of the AT&T Parking garage on 5th and West Peachtree Streets. I've only ONCE ever seen a car on that top floor. There has to be a few thousand dollars in lost revenue there!
When purchasing an Intown Atlanta Real Estate condominium, always be sure to ask How Many Parking Spaces Will I Have?