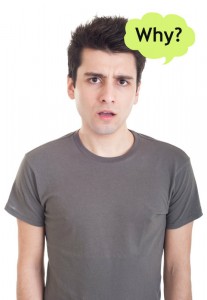 Real Estate FAQ's | What Are HOA Fees?
If you have never lived in a condominium or townhome community, you may not be familiar with HOA Fees. HOA is the Home Owners Association. Now, you can certainly have HOA fees in single family communities. They will just vary on what they are for versus what HOA fees cover in a condominium. Let's review the major HOA fees as they relate to a condominium:
Exterior Fire and Liability Insurance

— Heaven forbid, the building ever catch on fire, part of your HOA fees pay for the insurance policy on the building itself. Almost ALL condominium HOA's require an owner to carry an additional policy on their specific home, its contents and for liability.

Reserve Fund —

Imagine each month if you own a home, and you put away a small amount of your earnings to have a "slush fund" to repair the roof, or the water heater goes out, etc. Well in a condominium building, the HOA establishes a Reserve Fund for the same purpose, but to cover items that the entire building and it's owners use. So, items here could be re-finishing the pool or pool deck surface; replacing the roof on the building; new lobby furniture or carpet are some of the items. The HOA does an extensive future budget and determines how much these items will cost to replace, how long they will last, and then calculates how much money needs to be in the Reserve Fund to handle such expenses. Again, in a single family home, this would be where a good budge person would be putting a few dollars away each month for such things.

Security and/or Concierge —

Not all condominium buildings have a 24-hour Concierge desk in the lobby, but most newer communities do. They will also have varying levels of security from sophisticated camera and key access systems to an actual security office that walks and patrols the property. These expenses are covered in your HOA fees.
After these items, other things can be included in the HOA monthly fee, depending on the building. These can include:
Internet Service
Water & Sewer charges
Gas (usually for gas cooking)
Garbage
Pest Control (common areas of the building)
Exterior Maintenance (this is usually the exterior of the building, and areas like garage)
Fitness Center, Pool, Movie Theater
Landscape Maintenance (Gardens, pool landscaping, etc.)
As you can quickly see, it all adds up! But if you started to figure what it would cost YOU to maintain a pool, pay for garbage service, monthly Internet, pest control…it can easily be more for a single family home than in a condominium.
When you are purchasing a condominium or a single family home, be sure to ask your real estate agent about any HOA fees, as well as any Initiation fees, also called Capital Contributions. You will also want to give this information to your lender to figure in the overall cost of your monthly mortgage.
Real Estate FAQ's –What Are HOA Fees?