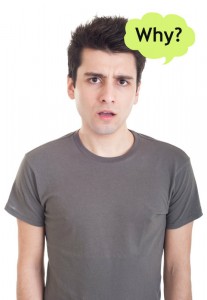 When you start shopping for your new Intown Atlanta Real Estate home or condominium, you'll hear me say "Make Sure you bring your Checkbook!" Why? So you can write out your Earnest Money Check? Well….
What Is Earnest Money, you ask?
Earnest Money  is a deposit towards the purchase of real estate made by a buyer  to demonstrate that he/she is serious (earnest) about wanting to complete the purchase. When a buyer makes an offer to buy residential real estate, he/she generally signs a contract and pays a sum acceptable to the seller by way of earnest money. The amount varies enormously, depending upon local custom and the state of the local market at the time of contract negotiations.
In some markets earnest money deposits could be as high as 5% of the sales price or more. In other communities, as little as $500 or $1000 is acceptable.
This deposit is credited to the purchase price of the property when you close and take possession. However, earnest money is also that money forfeited to the Seller of the property if you breach your contract. There are many times and points along the way of a Georgia real estate contract when the earnest money can be lost by the Buyer, depending on how the contract was written.  The amount of money you "have on the table" can be the amount of money you lose.
It's also very important that if you sign a contract that says the money has been paid, and you have actually NOT paid it, it can get both you AND your agent in trouble. It is acceptable to sign a contract and state the earnest money will be paid at a later date. A common practice here again is to receive earnest money once there is a binding agreement between the parties.
In some cases, the Seller can/will demand more Earnest Money to show your serious! I recently sold a foreclosure condo owned by Fannie Mae, and the Buyer was paying cash. They requested a TEN PERCENT earnest money deposit.
Be sure to discuss What Earnest Money Is with your real estate agent.