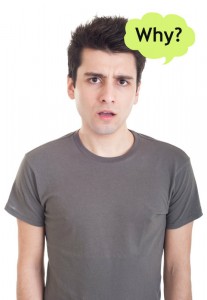 You've often heard the phrase, "real estate is location, location, location." Well, the location determines lots of things including your real estate transaction. In Georgia, your closing will be done at an attorney's office. But, Who Does The Closing Attorney Represent?
I know (or read) in some states BOTH the Buyer and the Seller have an attorney that looks at contracts. But here in Georgia, a lawyer is really not required during the actual contract process. Later, if there is a dispute, rest assured you will then need one. Here in Georgia, when you do your closing to take possession of your new home, the Closing Attorney represents the LENDER that is providing your loan. As a Buyer, you have the preference to select your Closing Attorney in most cases. But when they prepare the closing documents, the are being done from a loan package that the lender has sent to the attorney.
The Purchase and Sale Agreement we use in Georgia has been written by a lawyer, and reviewed by brokers as well. It is the result of years of real estate transactions and "issues" that have come up. Now, most everything is covered in the body of the agreement, or in special stipulations and exhibits. There is no need for you to have an attorney for your real estate closing in Georgia.
If you are purchasing a foreclosure or short sale property, the Seller may have stipulated the attorney you must close with. This can be for various reasons. If a short sale, the closing attorney have have assisted in the actual negotiation of the short sale for the Seller, and the Seller is giving the attorney the opportunity to handle the closing as well. Is this a conflict of interest? Not really, as again, when the actual closing comes, and the documents are prepared, the attorney will be doing this on behalf of the lender.
In Georgia, Who Does The Closing Attorney Represent? They represent the lender.