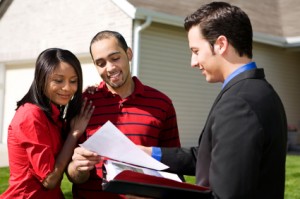 If you have ever purchased a home, you know. If you are considering purchasing your first home or condominium, you are about to learn. It's a big deal. It's not every day you spend $100-350,000. (Well, unless you're Donald Trump.)
When you decide to purchase Midtown Atlanta real estate, there are numerous steps you need to take. And each of those steps will involve you probably hearing words or phrases you've never heard before. While your real estate agent should answer any questions that you have, you might want to be prepared in advance.
Real Estate Terms to Know in Georgia
One thing I know. All real estate is NOT the same. Nor is the process for purchasing it. So as we embark on this series to education you on real estate terms, keep in mind…this is for Georgia. (If you need help in another state, check out our Real Estate Around section, or just let me know where you are looking..I'm sure I've got someone who can help. So, on with the show.
Pre-Approved For A Mortgage
If you are working with a savvy real estate broker, this will be one of the first questions you will be asked. And there is a big difference between pre-qualified and pre-approved. Let me explain. In the pre-approval process, you, the Buyer have provided all the financial documents that your loan officer has requested. I won't attempt to give you a list because every lender and every Buyer can be different. But items like bank statements and pay stubs will be a couple. Yes my friend, now you need to PROVE you have the money to buy a house or condo! And the reason I say it can be different for each person, if you are self-employed you will be providing different, if not more, documentation. By submitting all this information to your lender, they are able to determine your ability to pay, and give you an estimate of what you can afford, as well as the costs to obtain that loan.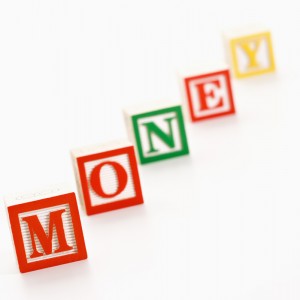 Having this pre-approval will help you in a number of ways:
Know what you are comfortable spending and what you qualify for, which can be two different numbers
Help ME (your real estate agent) find you the right Midtown Atlanta condo
Make your offer stronger to a Seller by showing you have already done your financial homework.
Determine if there are any snags (something on a credit report you did not know or forgot about) that will not come up later and potentially de-rail your home/condo purchase.
Once you've received your pre-approval for a mortgage, your lender will provide you with a Good Faith Estimate as well as a Fee Worksheet. Both of these documents will further detail the costs of getting your loan and your monthly payment.
I'll keep this series focused on the real estate terms because when you purchase your Midtown Atlanta condo, my team will be YOUR team to help you through the process. So while we may touch on terms that involve your purchase, they may relate to a specific team member, and will get to those as well.