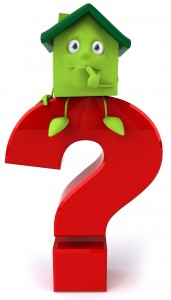 In my last post, we started to review the Consumer Protection Brochure that all Georgia real estate agents must provide to their Buyers. Protect Yourself When Buying a Home offers some practical information that while most agents should review this with you when buying Midtown Atlanta real estate, it may not always be the case.
In our last segment, we touched on the following topics:
Keeping copies of your signed documents
Having your home or condo professionally inspected prior to purchase
Inspect and Get to Know the neighborhood where you are going to live
Termite Inspections (when necessary)
Now, let's look at the other points of information you should consider.
Thoroughly Investigate the Property
Here, you want to consider anything and everything that could effect the purchase of your home or condo. From mold, to water to a septic system if buying a single family home. If the home or condominium was built before 1978, you might want to test for lead-based paint. Eating paint chips can be a problem for children. It also can be a problem for adults should you do renovations at a later time that involve sanding or wood surfaces that were painted.
Other real estate terms and things to consider include school districts, flooding, property insurance costs, and any covenants that might restrict the use of the property. For example, in purchasing a condominium, most all of the Midtown Atlanta condominiums have limits on the number of homes that can be rented at any given time.
Survey of the Property
This would apply if you are purchasing a single family home, or vacant lot. You want to know where your property lines are. I sold a home a couple years ago, and the lot line for my Buyers' house was right alongside the neighbors house, not in the middle of the space between the two houses. A good thing to know.
Undeveloped Property CAN be developed
Pretty plain and simple…but you want to know WHAT you can do with the property and what kind of services may or may not be available. If there are no city water and sewer lines, you will be drilling for a well and putting in a septic system, both which will have rules.
Buy an Owner's Title Insurance Policy
If there IS a real estate term in Georgia you need to know, and HAVE, it's owner's title insurance. This protects you against any pre-exisiting title problems, if they come up after closing. Imagine a condo building that has been built on several lots that were purchased, and assembled to create the space to build. Some long lost relative surfaces and lays claim to one of the lots. In steps your title insurance policy.
Remember, when you work with me as  your buyer's agent, I'll be here to answer any questions you might have. There are lots of real estate terms to know in Georgia and I'll be sure to help you understand them.