Rental Insurance For My Condo
As a REALTOR, I am often asked the question if you need insurance for your condominium. And the answer is a big, YES!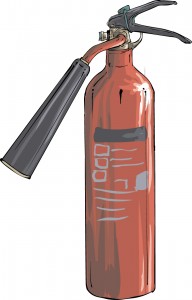 Rental Insurance for your condo protects your personal property (clothing, books, computers, etc.) in the event of a fire or flood in your building. Remember, the problem may not occur in YOUR home, but in one above, next to or below you. In the case of water, it fill find any crack or crevice and run down. If your personal items in your condo or damaged, you need to have insurance to replace them.
Also, when you rent, you should always confirm your LANDLORD also has insurance. If there was significant damage, his insurance may or may not cover you, but certainly the items that belong in the condo. Take the water issue again. If it came from the unit next door,and damage the flooring, you want to know it's going to be repaired, and you are not living in a mess because your landlord can't repair it.
Rental insurance is very, very inexpensive. It may cost you less than $150 per year, depending on the personal items you have. But, it's something everyone should have.
I have a great contact with State Farm Insurance I would be happy to refer you to for your Midtown Atlanta Condo insurance needs. Just click on the "Ask Us A Question" above, and we will get right back to you!