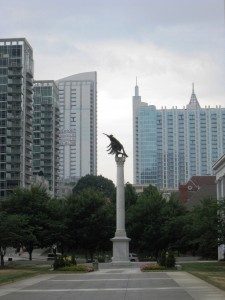 If you have landed on our Seller's Information page, you must be thinking about selling your Intown Atlanta condominium or home. Selling your home is every bit a major event as it was buying it. But now you are looking at things from a different perspective. And we are here to help you with that view.
There are many steps that must happen…from the initial meeting with the real estate professional all the way to the closing table and turning the keys over to the new owners. I could make a long list, but the most important thing to you is getting your Intown Atlanta condominium or home SOLD!
Location, Location, Location
Sure, you've heard that phrase before. But, we've already solved that problem. You are in Intown Atlanta, one of the most desirable parts of Atlanta to live. We've got the location taken care of. Now, you could have some issues with the specific location of Midtown Atlanta condominium or home, and we will discuss all the options available to you to make your home attractive to Buyers looking in the Midtown Atlanta market.
Price, Price, Price
Now this is the Seller's challenge in today's market. I often ask a potential Seller, "Do you want to be ON the real estate market, or IN the real estate market?" If you want to be IN the real estate market, then price is going to be your most important consideration. And as a Seller, you face many challenges, and as your real estate professional, I am here to help you understand each and every one of them. Today's market requires aggressive pricing.
Pricing your Midtown Atlanta condominium or home can be the difference of being ON the market for months, or IN the market and SOLD in weeks! The price you ask will determine what prospective Buyers will see your home. The home buyer starts their home search on line, and many times it starts first with price, then with features or location.
You may be faced with a situation whereby you are "under water" on your mortgage. This is when you owe more on your mortgage than the market value of your home. It's not impossible to sell your home in this situation, but you will need to prove a financial hardship and then proceed with a "short sale." This is a much better option for you than a foreclosure, and we can help you look at this process as well as make sure you speak with additional professionals that can guide you, such as an attorney or accountant for legal and tax questions.
The Marketing Plan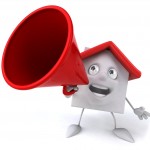 You probably would not set out on a road trip without some kind of idea or knowledge of where you were going. Well, when you decide to sell your Midtown Atlanta condominium or home, you too need to have a plan. And that is what we do as your real estate professional.
Part of our Marketing Plan is to review the condition of your condominium or home. We'll talk about things like painting, repairs, de-cluttering and more. We will suggest some of our other team members that can assist you if there are repairs needed or perhaps even consult with a staging professional to make your home look its best. We want it to tell a story of how the new Buyers would feel living there.
We will continue to update this page with valuable information as it relates to selling your Midtown Atlanta condominium or home. As always, if you have any questions, or would like to meet with me to discuss selling your home, please complete the form below, or my phone is always on at 770.173.1505.