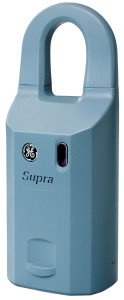 You've made the decision to sell your Midtown Atlanta Condo. Awesome!
But, are you making it EASY to sell your Midtown Atlanta Condo?
Did you ask your Listing Agent that you do not want to have a lockbox at the Concierge Desk or on the door?
Did you ask your Listing Agent that all showings be by Appointment Only?
When you make the decision to sell your Midtown Atlanta Condo, you have to consider…you will need the condo to have showings to get an offer, have a contract and SELL! And you want to make that first part of that equation….showings….as easy as possible.
I always counsel my Sellers that you need to keep the place picked up and clean….all-the-time when you are For Sale! I know that's hard, but put the hair dryer away in the morning, make the bed and wash your breakfast dishes or put them in the dishwasher! While Buyers Agents will try (sometimes) to follow instructions, sometimes the Buyers just found your listing and they want to see it….NOW! And we need to make that as easy as possible.
Understandably, if you have children or pets, special arrangements have to be made. But in those early days of listing your Midtown Atlanta condo for sale, is when the critical and perhaps best showings happen. And you don't want to miss that opportunity!
No Sign — is really no problem in a condominium since they are not allowed in most places. If you do happen to be selling a single family home, that sign could be one of the keys that helps sell your home. A potential buyer could be driving the neighborhood, and somehow in their Internet search, missed your home. That sign could spur a showing call.
No Lockbox — This modern convenience HELPS sell your home! Licensed real estate agents have keys to open these boxes. It gives your agent a record of who looked at your home, and when. Now, in a condo, it's possible to leave a key release with the Concierge. But again, the important contact information from the showing agent can be missing. Let's say you make a price change after being on the market for a few days….your Listing Agent can quickly send a direct email to all the past agents that showed your home by getting that information from the lockbox readings.
Appointment Only —  This goes back to having your home picked up and clean every day while you are on the market to sell. You should really only consider Appointment only if you have some special circumstance like pets and children. Agents jsut might pass over showing your home or condo if you make it a challenge.
Selling Your Midtown Atlanta Condo. No Sign, No Lockbox, Appointment Only. All things to seriously think about.