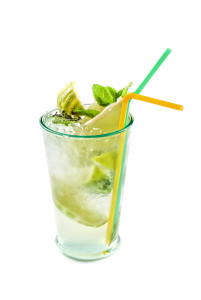 Yeah, we are really stretching the topic on this one. Sort of. Actually they do have something in common, the Spring Selling Season Is Here…and So Are the Cocktails! 
First off, it's almost April, and the Spring home selling season is upon us! Now, it's not like the market has been in ANY kind of winter hibernation…quite the opposite has been happening in Midtown Atlanta! Sales have been rocking and rolling since before the holidays, and don't show any signs of letting grass grow under their feet this Spring.
The Spring Selling Season Is Here … And Buyer's Best Be Prepared!!
So how DOES a Buyer Be Prepared? Well if you are here at MyMidtownMojo, we hope you've made the decision on the real estate agent you are going to use to help y0u find your Midtown Atlanta condo! Now, our next step is to get you pre-approved with one of your Lender Partners! Why? The market is on a fast track with limited inventory! You need to be ready to pounce when we find you the right condo, and that pounce includes a pre-approval from a lender. (NOT a pre-qualification and I'll explain the difference in a moment) When you submit that offer to the Seller, we want them to know you have done the leg work and the steps needed to have a pre-approval. It will make your offer look better knowing you have your financing in place.
In a pre-approval, you've submitted documents like your tax returns, bank statements, W-2"s and such so the lender can have all this information verified. Here's a perfect example. I'm working with a Buyer right now that just had a $93,000 deposit made into her checking account.  Can you say BIG RED FLAG to an Underwriter for her loan approval? YOU BET!  Well, in the pre-approval process, she can submit the documentation necessary NOW as to what that deposit is for. (It happens to be the proceeds of her half of the sale of  a home with her husband.) Well, she will need to provide documentation as to where it came from.
And So Are the Cocktails!
What do cocktails have to do with the Spring Selling Season? Well, for one…it's Spring! You'll soon be hitting the pool or club room at your condo building, or opening up those balcony doors and enjoying the sunshine. And why not with a great new Spring Cocktail you've learned about here and can share with your friends!
Plus, we'll want to celebrate when YOU buy YOUR Midtown Atlanta Condo!
Here's some great Cocktail Recipes from Southern Living Magazine! Let's sample a few of these!
Spring Selling Season Is Here….And So Are the Cocktails!