Summer Lunch Box Series – Midtown Atlanta GA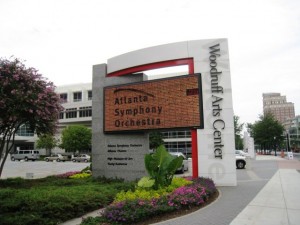 Ah yes, summer is upon us here in ATL! With it brings a whole new crop of events and things to do, despite our nickname of "Hotlanta." Yes, it does get a bit warm, but still it is nice to be outside!  Well, the Summer Lunch Box Series is your ticket.
Hosted by Midtown Alliance, this weekly event is held every Wednesday, 11:30am – 2:00pm at the new Arts District Plaza at the Intersection of 15th and Peachtree Streets.  Each week, food is provided by some of Midtown Atlanta's finest restaurants, ranging in price from $5-7! Live music is provided each week as well.
Here is the restaurant schedule from now through July 28th.  Check back, and as we know the entertainment for each week, we will add that onto the list.
June 2    Nickiemoto's
June 9    Ri Ra Irish Pub
June 16  Spice Market
June 23  Opera
June 30  Rising Roll
July 7      Evos
July 14    Livingston/Cafe Mims
July 21    Marlow's Tavern
July 28    Gordon Biersch
So mark you calendars for Wednesday lunch! Hope to see you there one of the days!