A good real estate agent is always on the lookout for the next hot market and area! I'm certainly no different. While I keep tabs on Midtown Atlanta, the current construction boom is all FOR RENT apartments, and not new condo construction. Hence, we search.
Doraville Homes For Sale | Monterrey Mexican Restaurant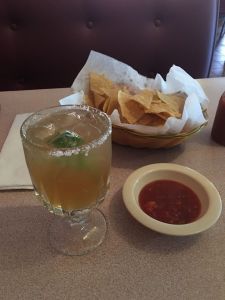 Along with the search for the next hot market, you look for restaurants that the residents visit, so you can let your new buyers know where to dine. Doraville is a sleepy (but not for much longer) city that is 1) ITP …Inside The Perimeter, 2) Affordable for housing, 3) has a MARTA train station, and 4) has some interesting dining options.
One of those is Monterrey Mexican Restaurant, located at 5406 Buford Highway. In fact, it's just a couple blocks walk from the Doraville MARTA station, so you if you wanted to venture out of Midtown Atlanta, hop a train and have some good Mexican food for a great price, then this just might be the place.
I've known about Monterrey for many years. But had not been there for about the same time! I ventured back in a couple months ago when I felt the need for a cold, adult beverage. A margarita did the trick! But the food here is pretty good. I have to highly recommend the Texas Fajitas. They probably call it "Texas" because of the size! It's certainly a dish you can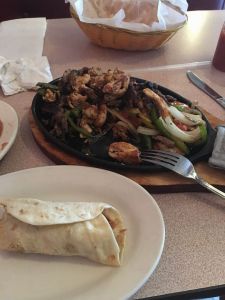 order and split! But as with the usual fajitas, it comes on a sizzling cast iron skillet….packed with chicken, beef AND shrimp, along with onions and green peppers. The side dish of guac, pico de gallo and sour cream is to small for this order…so best order up a side of these fixin's!!!
The last couple times I've been in, it's been a bit "toasty" inside, and I finally learned they are having air conditioning issues. I'll have to venture back and let you know. They have an outdoor patio, but it sadly lacks for an inviting atmosphere….(I've got to mention this to the owner…..it could be a fun place with!)
The Doraville area offers affordable single family homes, built in the 1960's. Perfect for a retro-renovation, and a possible addition depending on your lot and the home style. On the other side of the aforementioned MARTA station, you will find the currently empty site of Assembly Doraville. The former GM plant is planned to be an exciting mixed-use development of offices, shops, apartments and condominiums. The developer had hoped for a tax allocation district to move the infrastructure portion of the site along, but the Dekalb County School Board thought otherwise. So it remains to be seen when, and how the site will develop. But when it does, rest assured the home prices you see in surrounding neighborhoods like Northwoods, will be a thing of the past.
I think I'll grab another margarita.
Interested in knowing more about the Doraville area? Just fill out the Contact Form, and we will be in touch in a jiffy!