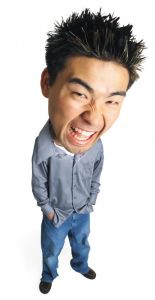 If you have lived in a Midtown Atlanta condo for any length of time, you know it takes….time…to clear the rental waiting list. In fact, about 5 years in most buildings. (Almost every client we have sold a condo to, in various buildings, has cleared the wait list at 4+ years!)
I've Cleared My Rental Wait List — Now What?
Great you have permission to lease your Midtown Atlanta condo!
Once you have cleared the waiting list in your condo building, you have a specific amount of time in which to obtain a tenant for your condo. (This too will vary from building to building.) Now you need to find a tenant….that is if you in fact decide to rent your condo. You may decided it's not the time for you to lease, and then your name will fall off the list and you will have to start back at the bottom. Depending on your personal situation, this can be the perfect time to start your real estate portfolio. You can look at purchasing another condo, or home, and lease this one. So you will need to be looking for that new home, and probably rather quickly based on the time you have to find your tenant.
How Do I Find My Tenant?
Many homeowners will choose to "go it alone" and try to lease their condo on their own. Not my advice for sure. There are services such as Craigslist and other websites, but do you really want to meet a total stranger, off the Internet in your condo? Ahhhh, I thought not.
Working with a real estate agent can make this process easier. Not only do we assist you with the marketing of your condo, we give you advice on the best things to do to make your condo more rentalable..and hopefully rent quicker. And an agent may be able to do property management for you, or just help you secure a tenant. Not all agents can, or do, property management. There are pros and cons to using a property management and we can discuss those with you in person.
Screening Your New Tenant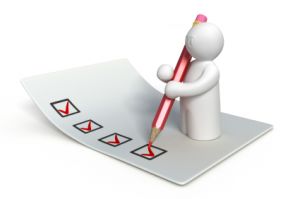 So who is this person that has expressed an interest in living in YOUR condo? (We understand that you still think of this as your home, but it's really a real estate investment that we now need to manage. And part of THAT process is finding a good tenant for your home. Most likely, another agent will bring a prospective tenant. Once they complete an application, we will have a credit check as well as a criminal background check completed by a national screening company that we work with. They check past rental references as well. If there are any unusual items on any of the reports, we can ask for further clarification and explanation. Ultimately, it is up to you to make a final decision on the prospective tenant. Of course, you must follow fair housing guidelines.
Fair Housing Act
Title VIII of the Civil Rights Act of 1968 (Fair Housing Act), as amended, prohibits discrimination in the sale, rental, and financing of dwellings, and in other housing-related transactions, based on race, color, national origin, religion, sex, familial status (including children under the age of 18 living with parents or legal custodians, pregnant women, and people securing custody of children under the age of 18), and disability.
As part of your leasing process, you can limit the number of occupants (this too may be dictated by condominium rules and regulations), pets, smoking and other things. Like a waterbed. Does anybody even HAVE one anymore?
Move In and Walk Through
Whether you work with a property management company or a real estate agent that offers tenant placement services (which is what I do) you will want to conduct a thorough walk thru at the time the tenant takes possession of the condo. During this walk thru, the condition of everything is noted and documented on the walk through form! We will also take pictures if we feel it will help for clarification at the end of the lease.
Renting out your Midtown Atlanta condo might seem scary, but we can certainly help it be a much easier and smoother process!