When it comes to the Fall, Festivals and Georgia, we are NOT lacking for something to do! In fact, you will easily find yourself either "overbooked" one weekend or having to toss a coin as to which one you will be going to!
Most of these are easy day trips from Midtown Atlanta! Maybe grab that picnic basket and your favorite bottle of wine and enjoy!
Georgia Fall Festivals and Events
the 44th Annual Oktoberfest in Helen is their biggest celebration. You will be hard pressed to resist the oompah rhythms in this quaint Bavaria village in the Appalachian Mountains. German music, dancing, food and drinks. And some shopping I'm sure!  the festival runs daily September 18 – November 2. Click on the link for more info about times and admission.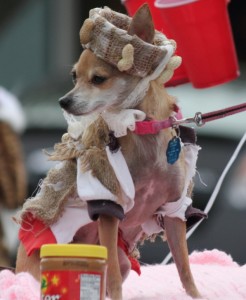 I have to admit, I had to look up where Sylvester, Georgia was! West of Tifton, or South on I-75 from Atlanta and take Exit 82 (Ashburn) and follow Highway 112 (Sylvester Road) to….well.
The festival's largest sponsor is ConAgra Foods, the maker of Peter Pan Peanut Butter. This festival set a special world record in 1987 with the largest peanut butter sandwich…some 12 feet by 12 feet! Yikes! Come celebrate this regional Georgia crop, sample a fried peanut butter and jelly sandwich and a huge arts and crafts festival as well.
This is a special one, according to the Southeast Tourism Society, which named Gold Rush Days a Top 20 Event in the Southeast!  This festival commemorates the 1828 discovery of gold in northeast Georgia. Thousands come to see fall colors peaking and celebrate Dahlonega's 1828 discovery of gold. Over 300 art and craft exhibitors gather around the Public Square and Historic District in support of this annual event, and it is estimated that a crowd of over 200,000 visit over the weekend to join in the fun and excitement. Check the website link for information about times for craft and food booths, a parade and the Saturday night Concert.
The 66th Festival is located deep in the woods of Middle Georgia…or so the event site says! The festival brings the artistry of tradition, functional crafts center stage! Live demonstrations range from glass blowing to broom making! (Ah, just in time to get you a new broom for Halloween….nice!) For a $5 admission, check out nationally acclaimed folk artists at work! Enjoy traditional fair food, all made and sold by local community groups!
Now if you want to see the North Georgia Fall Colors from a whole different view, then this might be your ticket! Ride a vintage train round-trip from Chattanooga to Summerville, departing at 9am and returning at 6pm. Spend a 1.5 hour layover in summerville and explore the town. The train also has a dining car as well as a new Premium Observation class seating in a round-end tail car. Sounds pretty awesome to me. And remember, this is something you can do throughout the year, if you miss a fall color tour!!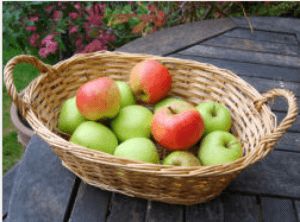 Held at the Lions Club Fairgrounds (1729 South Main Street) the festival is Saturday, 9-6pm and Sunday 9-5pm. Admission is $5 for adults and kids under 10 are… FREE!
In it's 43rd year, the festival celebrates apples along with over 300 vendors with hand-crafted items, many with on-site demonstrations! No pets allowed, so be sure to leave Fido at home!
Click on the link for more information about parking, vendors and other events.
WHAT did I tell you? We finally get to leave the weekend of October 18 and head on to other things!
I'm not including Halloween activities in this post, I'll get those posted in another post.
Well we all know how popular the series, The Walking Dead is…and it's filmed right here in the Atlanta area! Well, now I guess you can go run around and try and escape from your favorite zombies! Located in the epicenter of the Walking Dead story line and built on the bones of a cold-war era nuclear missile plant lies an incredible 840 acre disaster preparedness training facility.
This facility boasts a multi-story 75 acre urban cityscape, over 300 vehicles, a dual rail subway system and a built-to-DOT-specification interstate highway.  And this is the location of Zombie Run Escape on October 25, 2014.
Just outside the historic town of Madison, Georgia ( worth a trip all its own!) is Bostwick and the Cotton Gin Festival, celebrating the year's cotton harvest. Complete witha a 5K run, parade of tractors and antique cars and cotton ginning, the festival is stuffed full of fun! Consider this one a weekend trip and tie in a visit to Madison with it's unique shops and restaurants that have earned it a place on Budget Travel  magazine's "Most Picturesque Villages in the World" list.
For more information about Madison click here! 
Ok, this might be a notch about an arts and crafts festival…..The entire town of Highlands comes together to celebrate food and friendship during this popular weekend event. Wander between restaurants in the "downtown" area for special menus and workshops, from wine and beer-paring dinners to farm-to-table demonstrations. You'll want to check out the popular Friday and Saturday night Sip and Stroll tours that show off the city's distinct retail shops and boutiques on a wine tasting crawl. (I'm loving the sound of this one!) The Sip and Stroll is first come, first served and is $35 per person. HIGHLY recommended that tickets be purchased in advance! 
Many of the events prices range from $125 to $175 per person!
Well that should keep us on the road and busy for the next few weekends!!