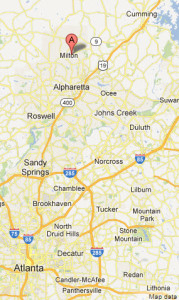 Atlanta has a couple things very much in common with Los Angeles. We make movies, and we have some impressive luxury real estate.
The one thing we probably don't have is a Map of the Movie Stars homes, and paparazzi hanging around outside your front gate trying to catch you on your way to….well, wherever!
Atlanta Luxury Real Estate really DOES come in all shapes, sizes and with a variety of amenities. Whether you choose the convenience of high-rise condominium living, or a sprawling estate with your own baseball diamond and golf course, we can find something to meet your needs.
Atlanta Luxury Real Estate
While in Los Angeles, you may find Beverly Hills, Brentwood and Malibu as locations of choice, here in Atlanta, luxury real estate is not confined to any one area. Yes, you do have Buckhead, which I would say is our "Beverly Hills" in terms of mansions, but other unique homes are locate all over the metro Atlanta area.
One I happened across this week is the luxury estate of former Atlanta Braves Pitcher, John Smoltz. It's one of those homes you truly would never know about or see because of it's location and the size.  Atlanta and the metro area do have one thing….land…and lots of it. Unlike Beverly Hills, where a $20-30m mansion may sit on an acre or so, Atlanta Luxury real estate can be….well 20 acres!
Foxhollow as we'll call it (I think an impressive estate should always have a name….right? As I kid I had a make believe estate…it was called Condor Estate….) features it's own 18-hole golf course, tennis and basketball courts AND a football field! (Now we know what you can FIT on 20 acres!)
The home is actually located about 30 miles North of Midtown Atlanta. Away from the hustle and bustle, but easily accessible. (Especially if you have a driver for your Escalade!) The home has been on the market since December, 2011 and is currently listed for JUST $7,200,000. Annual property taxes for 2011 were just shy of $50,000.
Foxhollow was just featured at PricyPads.com and additional listing information is noted below.
If you are looking for Los Angeles/Hollywood luxury without all the hype, and certainly a lot for your money, let me show you what Atlanta Luxury Real Estate looks like.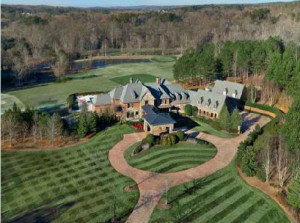 We're sorry, but we couldn't find MLS # 4303188 in our database. This property may be a new listing or possibly taken off the market. Please check back again.