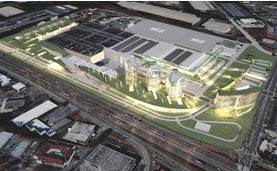 The curtain is up and we now know who will be running the next big Atlanta movie production studio….Atlanta Media Campus. Developer Jim Jacoby (you know him from Atlantic Station fame) has a deal with the Los Angeles based MBS3 to lease, manage and operate the Atlanta Media Campus, located at Jimmy Carter Blvd and I-85, just outside the Perimeter and close to Midtown Atlanta.
Atlanta Media Campus Casts Los Angeles Based MBS3 Production Studio
MBS3's television and feature film studio is home to James Cameron's Lightstorm Entertainment and the next three sequels to Avatar, a science-fiction blockbuster from 2009. MBS3 will provide new lighting and equipment and relocate a large portions of its inventory to Atlanta. That kind of technology is sure to bring even more major film productions to the OFS plant location, which Jacoby is transforming into Atlanta Media Campus and Studios.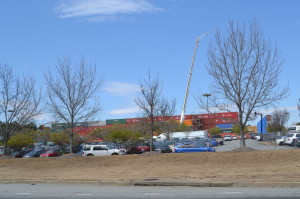 Atlanta Media Campus plans includes six sound stages, future office buildings, a hotel, condominium residences and production support in an area that is ready for new life in Norcross.
A challenge the Metro Atlanta area faces is qualified people (better known in the industry as "crew" to handle all these studios and the productions they are bringing to Georgia. Atlanta Media Campus and Studios will address that with an on-site school where students can learn, and then get "hands-on" training on the set. All of this is a challenge as most production companies want a crew that already has the experience. I think we will see some of that change as they look to staff up for their production.
The story from 11Alive below highlights this exciting development and news!
MyMidtownMojo.com will soon launch a new portion of our site, entitled "Living Near Atlanta Media Campus" where we will offer information about housing for individuals that may be looking to relocate to the Atlanta area and….live near the campus. We currently have a Facebook Page with the same name.  One huge benefit to the location of this studio versus the already opened Pinewood Studios in Fayetteville, is that this location is only about 10 miles from Midtown Atlanta. People relocating to Atlanta for Atlanta Media Campus will be able to enjoy the urban lifestyle of Midtown Atlanta, and be close to the studio.