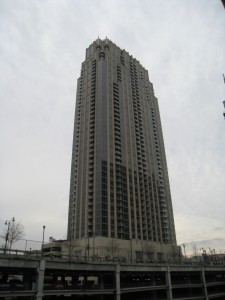 Via Scoop.it – Midtown Atlanta Condos
An affiliate of a Miami real estate company has reached an agreement to purchase the remaining unsold condos in Midtown's 401-unit The Atlantic Residences, according to sources familiar with the transaction.
An affiliate of Crescent Heights is the buyer, according to sources. The company could not comment, said Roman Speron, operations manager at Crescent Heights. The company is known for intown Atlanta projects, including the 34-story Mayfair Renaissance.
It's unclear whether it will keep The Atlantic units as condos or convert them to rentals. The 47-story building rises over Atlantic Station and is one of the most visible towers on the Midtown skyline.
WOW…..if they all become apartments…..imagine the 73 owners and what they will be able to do, (or NOT) with their condo.
On the flip side of this….this will take a HUGE chunk of inventory out of the market if in fact they convert them to rentals. For Sellers, less competition. For Buyers…less to choose from? What will the outcome be for the market?
Via www.bizjournals.com