Ok, I'm the first to admit. I don't get to the gym as often as I need to. I've got all kinds of excuses. Shame on me.
But, I still want to share with you about a great, and inexpensive gym in Midtown Atlanta, Colony Square Athletic Club. It's really a great option for a gym if either your Midtown Atlanta condominium does not have a fitness center, or you just want to go someplace different.
Tomorrow, they are having a Membership Appreciation Party! If I bring any friends in and they join, I get an extra free month! I like that! And you get a gym membership at a gym that is open 24/7.
Come check it out, but let me know so we can go together!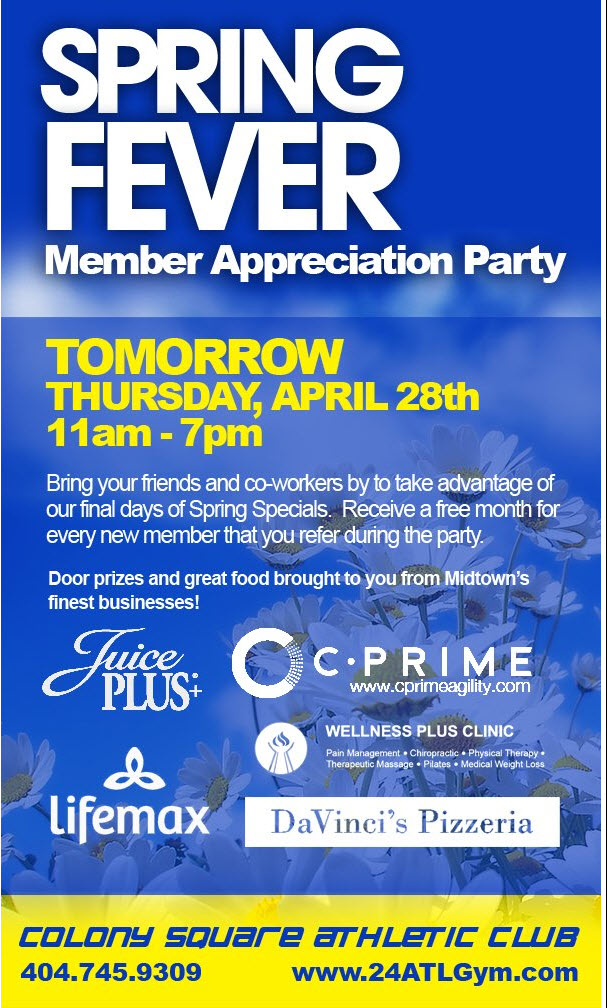 Come check out Colony Square Athletic Club! Located in Colony Square, at 14th and Peachtree Streets. You get 2 hours complimentary garage parking so you don't have to worry about being out in the elements. The Mall area of Colony Square (that's a subject for another post) has some restaurants where you can grab a bite after your workout. And it's connected to the W Midtown Atlanta Hotel.
Hope to see YOU at Colony Square Athletic Club! Maybe you can be my incentive to get my butt there!