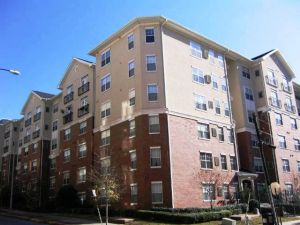 Cornerstone Village has long been a "value" option for Midtown Atlanta condo buyers! This is due in part to the community being divided up into 4 buildings, and not having a 24 hour concierge. But, if you purchased in the building post housing crash, then you may be amazed at What's My Cornerstone Village Condo Worth?
What's My Cornerstone Village Condo Worth?
As you can see from the report below, that 1 bedroom condo that you may have got for as low as $60,000 out of a foreclosure sale…is now worth $155-168,000!!! Cha-ching!
And the prices of two bedrooms have hit we think an all-time high for this building! You can see a sale this month at $332,000 and on listing for a two bedroom at $339,000. (We have clients that paid $170,000 for a 2 bedroom!)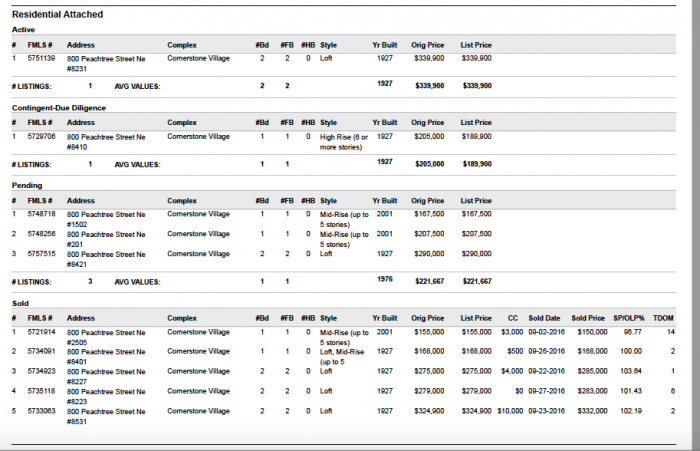 Cornerstone Village has been a popular choice in the past for parents of GATech students! But with the increase in prices in this building, it has quickly become less of an option for them to consider.
Have You Been Thinking About Selling Your Cornerstone Village Condo?
While this information can be helpful in making that decision, there is no better way than to just sit down across the dining room table and talk about the market, our marketing strategy and how we can help you get your condo SOLD! If you are thinking about selling your Cornerstone Village Condo, give me a call at 770.713.1505. I'd be happy to meet with you and answer any questions you may have.
We have been selling Cornerstone Village since 2006!! We KNOW Cornerstone Village!