The Dakota Condominiums has always been a unique living opportunity in Midtown Atlanta. Homes here range from 1 and 2 bedroom flats, to two-story townhome floor plans at well over 2,000 sq. ft. The townhomes always command a higher price, and a Buyer OR Seller has to be careful when appraisals are done in this building!
What's My Dakota Condo Worth?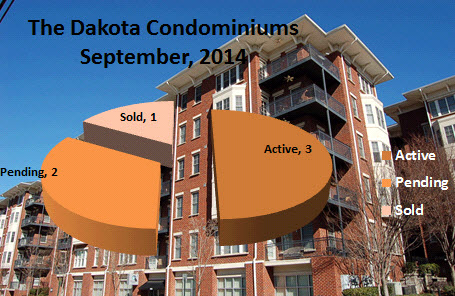 ACTIVE LISTINGS (3)
One 1 Bedroom listed at $259,900
One 2 Bedroom listed at $399,000
One 2(or 3) Bedroom Townhouse at $473,000
PENDING LISTINGS (UNDER CONTRACT)(2)
One 2 Bedroom at $375,000
One Townhouse at $429,000 (This one actually closed since we pulled data at $425,000)
SOLD (1)
One Townhouse LISTED at $465,000 but SOLD at $472,500
In comparison, in September, 2013, there was one Townhouse that sold at $409,958. Clearly prices have gone up at The Dakota for the townhouse-type floor plans, and the one sold actually sold OVER the list price.
What's My Dakota Condo Worth? Want to know what your Dakota condo could sell for?