As a condominium owner, you'd like to think you live in a "set it and forget it" environment. Unfortunately, such is not the case. While you may not have a roof to replace (directly) or any lawn to mow, you do have maintenance items inside your condominium that ARE your responsibility and DO require attention. So when you ask Who Is Responsible for the HVAC Ductwork in My Condo, the answer would be…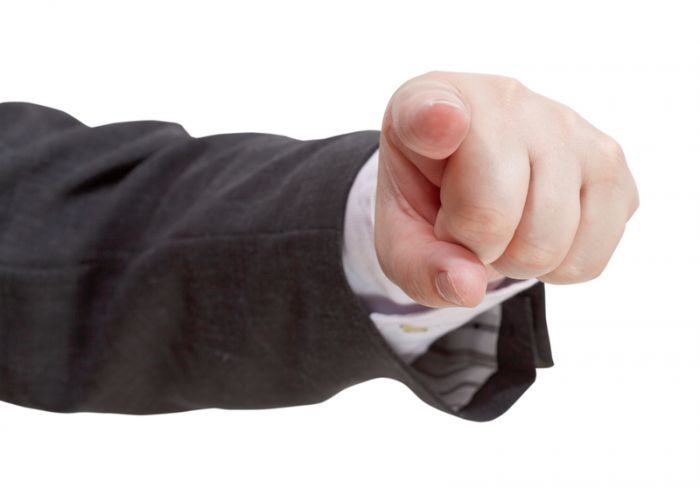 Yeah, I'm afraid so! Just as you are responsible for the plumbing and hot water heater, YOU are responsible for the maintenance of your HVAC both inside your condominium as well as where ever your condensing unit is located. (This could be on the roof or in the garage of the building)
Keeping your HVAC in tip-top shape can help you both in your wallet and with your health! Let's look at both of these.
Your Wallet
Did you know that 25-40 percent of the energy used for your HVAC is most likely being wasted? WOW! When your system is dirty…meaning that the ductwork or the system itself has not been cleaned or maintained, that it just has to work harder, and last less! And if you have not priced an HVAC replacement, $4000-5000 would be a good place to start. What does a dirty system look like? The photos below show both the coil from one system ( on the left) and the filter we found in a condo on the right. YIKES!!! Can you imagine breathing air that came through THAT?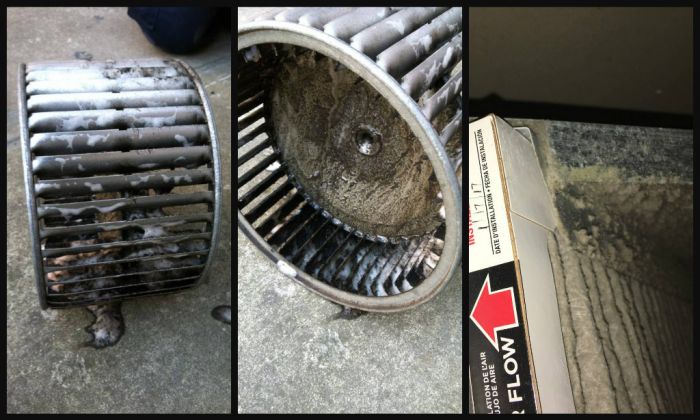 Your Health?
The HVAC system could be considered the lungs of your home. Your system takes in air, and then sends it back out through the condo. So, if you've got a dirty system, or dirty filter….most likely you have dirty air. And that is what you are breathing! YUCK!!
What Can I Do?
Have your HVAC serviced at LEAST once a year. (Single family homes are usually done Spring and Fall, but the system is subject to more dirt from leaves and such, considering the condensing unit is sitting on the ground next to the house.) In a condominium building, the unit is most likely on the roof of the building. So while it will most likely be clean, there are other parts of the system that are affected by being in the beating hot sun every day! Hoses that should have an insulation wrap on them can be deteriorated from the sun. (See the photo on the right)
Change your filter at a minimum every other month. And if it gets dirty, then change it EVERY month! $20 something for a filter is much less than a $500-700 service to clean the system.
If you are purchasing a condominium, be sure to look at the Seller's Property Disclosure Statement to see what the age of the system is. While older systems can last much longer, they certainly are not very efficient. And if it's a REALLY old system, it could potentially fail at anytime. Take this into consideration in your purchase price, or consider getting a home warranty, either paid for by the Seller or buy one yourself. It can be worth its weight in gold if your system should fail and you need to replace it.
Who Should Do This Service?
Certainly, a licensed HVAC technician!!! Working for a licensed company. In most condo buildings, the Concierge will have a list of vendors that have worked in your building in the past and do a good job. They will also have their license and insurance already on file with the HOA. This is required in case there is any damage or anything happens during a repair, or installation.
It does not take much to maintain your HVAC in your condo. But when you ask Who Is Responsible for the HVAC Ductwork in My Condo….just remember it's YOUR responsibility!