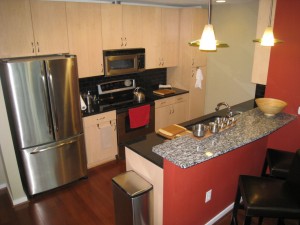 That seems like a mouthful question doesn't it? Or that there will be some long lengthy answer, right? Well, there can me, but I'll make it easy for you.
What Can I Do to Help Sell My Midtown Atlanta Condo?
And it can be summed up in two simple words — tiled backsplash. Now, in reality, this would be best done shortly after you BUY your condo, and not right before you SELL!! That way you have had years of enjoyment of something different than the stock builder backsplash you got..and that every single other condo in the building also has.  Get it?
You want to make your home stand out! Again, by changing your kitchen backsplash when you purchase your condo, you home will look different for you and your guests, but it will also be different when it comes time to SELL!
Take a look at the photo above, of a "standard, builder installed" kitchen in Spire Midtown. Cabinets look good, granite (there is a whole OTHER change you can make and have your home stand out above the others) and the lovely, ever present black subway tile back splash.
NOW…take a look at how your kitchen COULD look, and stand out to that prospective Buyer with a different backsplash….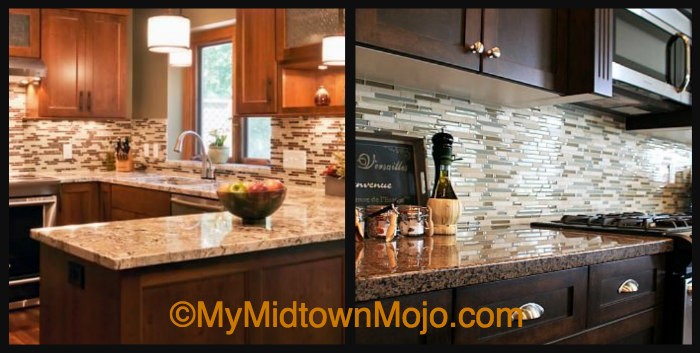 What Can I Do to Help Sell My Midtown Atlanta Condo?
Now you have a good idea!