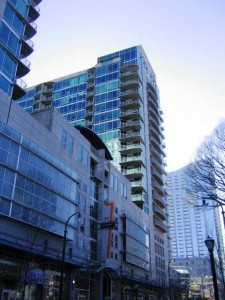 I've seen many a Midtown Atlanta Condominium in my days as a real estate agent focusing on the Midtown Atlanta market. Most new condominiums are limited on how "tricked out" you can get them from the developer. If your home was brand new, you most customizing you might have been able to do was installing hardwood floors throughout the entire condo, and/or custom closets. Everything else was pretty much standard.  Lighting under your kitchen cabinets was NOT an option.
It was not like buying a car where you can pick all kinds of options!
Whether you are considering selling your Midtown Atlanta condo, or just want to make a simple improvement YOU can enjoy, consider installing lighting under your kitchen cabinets. It will add a unique feature to your home that you won't find in other homes, and will add a special touch and feature to your kitchen.
There are very simple kits to do this project that don't require special skills and use an existing open plug in you don't use…behind your refrigerator! It's a simple project for a rainy Saturday or Sunday, but you'll have years of enjoyment.
Our friends at Lowe's Home Improvement have the steps all lined out for you in this video!
Here's the closest Lowe's store to Midtown Atlanta Condo owners, located at the Edgewood Shopping District, just south of Five Points.