Are You An Unconventional Borrower?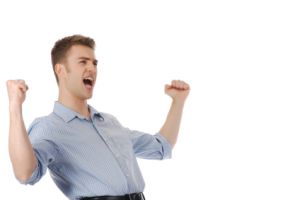 WHAT is an Unconventional Borrower you ask? Well, believe it or not, there are many of us out there!
Some of the home buyers that fall in this description might be:
Self- employed or independent contractors (such as real estate agents of if you are a 1099 employee.
Small business owners
Individuals with irregular income (contract consultant)
Immigrants with limited credit and job history
If you might fit in one of these categories, and thought you could NEVER buy, then we have found a lender that can help you!!
Now, I'll first off say, that you need to have some serious "skin in the game" in the form of 40% for a down payment. Yeah, that's alot. But, it's better than 100% of the purchase price, right?
The Bridge to Home Loan Program with East West Bank is an opportunity to help those that might not otherwise be able to get a loan to purchase a home or condominium. Imagine if you were a couple, and one of you was not a U.S. Citizen, but you wanted to purchase a home. And your significant other (from the other country) has good income or assets in this other country. Well, a traditional mortgage will not consider anything from the other country….so your ability to purchase would be based solely on YOUR income and debt!
So now, not only can we help you FIND the home you are looking for, we have a lender to help you with the financing! Keep in mind, this program will take longer to clear the underwriting process, and if a condominium, the community will have to be approved by the lender. (A traditional lender will have most likely done a loan in that condo building and already be familiar with it.) What this means, is we will have to work with the Seller and Seller's agent to get a longer escrow (Under Contract) period as well as a longer financing contingency. All because of the unique nature of you, the Buyer, we need to have more time to finish the process.
Contact us and we can arrange a meeting with the lender in person, if you are here in the Metro Atlanta area. They can make arrangements if you are not here, but most likely they will need to meet with you in person at some point. This might even be possible through a Skype call!
You can also contact St. Lawrence Campbell at East West Bank. His information is below!
Let's get ready to find you a home in Atlanta!