Atlanta Transit News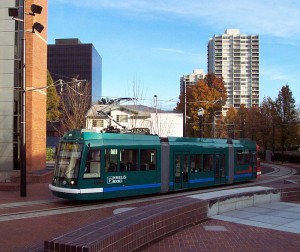 I always like to talk Atlanta Transit News! No doubt, Atlanta is a MAJOR metropolitan area with a MINOR transit system. I don't say this to scare anyone if you are looking to move to Atlanta, but you just may want to consider where you live and where you work and what your potential commute to and from work could be!
Case in point….an article I saw on Brookhaven Patch, talks about the future growth of the Atlanta area, and specifically mentions Forsyth County, which is North of Atlanta, accessible by GA400 or GA 141 (Peachtree Parkway). Cities like Johns Creek, which IS in Forsyth County (and borders North Fulton County) passed a resolution that they DON'T WANT MARTA coming to their city. Seriously? Yet this very article talks about Forsyth County being the fastest growing county in ALL of Georgia in 2014-2015! And it projects that the area will see a 58% increase in population growth between now and 2030!!!!
I'm here to tell you…all them cars are NOT going to fit on an already clogged GA400 coming in or going out during commute times!
But I subscribe to the Citizens for Progressive Transit newsletter, which always has good information about transit and what may be happening in our city.
You can read the Citizens For Progressive Transit newsletter here.
The City of Atlanta will be looking to get some new transit projects going with the legislation approved by the Georgia General Assembly this past Spring. The big challenge Atlanta is having with transit (well besides the fact that we can't seem to get people to VOTE FOR IT….) is that to run rail lines now, will involve displacing homes and businesses. It's a shame the routes were not laid out years ago and protected from development, but that did not happen. So now, many options are directed towards bus rapid transit as a way to get people around.
Maybe one day.