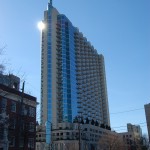 Spire Midtown was the second in a trilogy of condominium buildings by the Novare Group in Midtown Atlanta. When it entered the market, it sold out in just 3 weeks! (Ah, those were the days…right?)
Spire Midtown is located between 6th and 7th Streets, on Peachtree. The building has seen renovations to the lobby (twice) and to the clubroom area. Plans are in the works to renovate all the hallways.
What's My Spire Midtown Condo Worth?
Let's take a look at the activity in the building for September, 2016.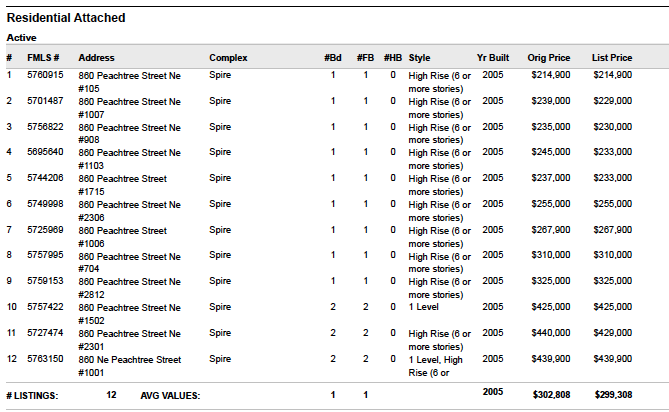 We are certainly seeing the prices climb, but also stabilize  in this choice Midtown Atlanta condominium building! In September, 2015, a "17 stack" floor plan sold for just $390,000. The average list price for a 1 bedroom is currently $255,311 and the two bedrooms are at $431,300.


Here we can see the current homes that are either pending Due Diligence (meaning inspections, review of condo documents, etc) as well as the homes set to close! (MyMidtownMojo is pleased to be representing the buyer of Number 914!!)
September did not see but one home actually close, but the above numbers clearly show that sales activity is alive and well in Spire Midtown.