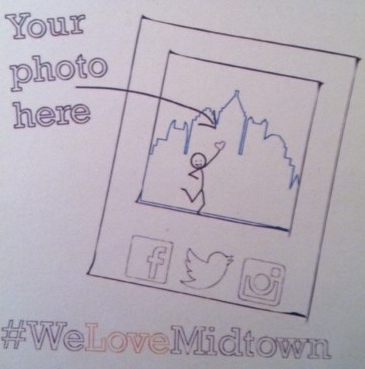 Midtown Alliance has a pretty cool thing going on…we think! #WeLoveMidtown
Pretty much all of us have got a smart phone in our pocket with a camera. Taking pictures of those special moments, that awesome looking plate from your favorite restaurant, a skyline picture…you name it. 
Well Midtown Alliance would like you to share YOUR Midtown moments! The photos you share on Facebook, Twitter and Instagram…tag them with #WeLoveMidtown. Your photos will be entered into a prize drawing (no details given about the prize OR the drawing..but hey a contest, you bet!)
By posting these photos, you are giving Midtown Alliance permission to use those photos in collateral material and such. But hey, it will still be on YOUR Facebook, Twitter or Instagram page/account.
Hey, while you're at it….check out Midtown Atlanta at My Midtown Mojo's Facebook Page, our Instagram and Twitter!