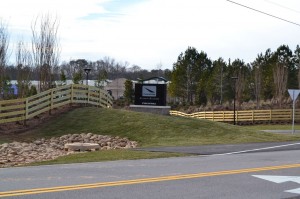 December, 2017 Update: If you are looking to work as a background extra on any movie, be it at Pinewood Studios Atlanta, or any of the other studios or productions, there are extra's casting companies that handle these opportunities.
Ones that we are aware of are:
How to become a Movie Extra in Atlanta has additional information and resources as well!
We have had tremendous success with our Facebook Page, Living Near Pinewood Studios Atlanta! There, we have connected people that wanted to know more about the studio as it was announced, and in fact is now open and working on their first production, Marvel Comic's Ant Man! But the power of the Internet has brought us lots of calls on the subject of….
Employment Opportunities at Pinewood Atlanta Studios
So we wanted to share this information with you as an additional resource if you are looking for employment in and around the studio. This is directly from Pinewood Atlanta Studios offices.
If you are a vendor offering industry-related services, send your information to info@pinewoodatlantastudios.com
If you are interested in working for one of our vendors, submit your resume via Futurestaffnow.com
If you are interested in working in or operations office, send your resume to jobs@pinewoodatlantastudios.com.
If you are interested in production jobs on the set, contact Georgia's Union of Professional Filmworkers at iatse479.org
Hopefully this information will be of help. Keep in mind, each specific production will hire people ranging from production assistants to hairdressers to makeup as needed, and not directly by the studio itself. Another GREAT source of information is the Georgia Production Partnership (GPP) This organization is primarily responsible for creating the original tax credit that is bringing the film industry to Georgia. They have monthly luncheons where you can learn about upcoming projects happening, as well as network with various people in all kinds of businesses related to, or serving the film industry in Georgia.
Another excellent resource is the Georgia Office of Film and TV. There is just all kinds of good stuff here!