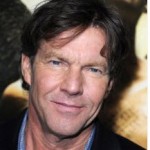 It seems that actor Dennis Quaid has taken a liking to surfing, and would rather have a ranch in Hawaii than in Montana. (Yes there ARE ranches in Hawaii!) So, he has listed his Montana spread for a cool $14,000,000. That's some cattle for you!
Seriously, my Montana property is located North of Quaid's ranch in the ever pristine Paradise Valley, which runs from the small town of Livingston, South to Gardiner and the North Entrance to Yellowstone National Park. The wide valley is home to many famous Hollywood types, including Jeff and Susan Bridges. (Their ranch actually borders my land!) Home Depot Founder and Atlanta Falcon's owner Arthur Blank owns a huge rance there as well.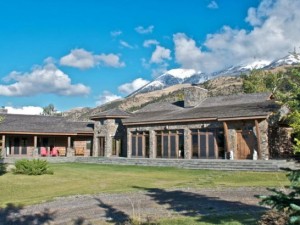 Listed by Glaicer Sotheby's International, the ranch consists of 418 acres with the main home of 5,200 sq. ft was desigend by Frank Cikan and was featured in Architectural Digest in 2003. It overlooks Six Mile Creek and the Absaroka Mountain Range. There area also 4 additional "guest houses" (bigger than what most of us live in!) a ranch manager's home and various barns and corrals for horses.
Home to the "Hollywood Legends" Warren Oates, Sam Peckinpah and Dennis Quaid, for over 30 years, the ranch borders the Gallatin National Forest.
The ranch is located about 10 minutes from Historic Chico Hot Springs Resort and Spa with its aclaimed Chico Dining Room and about 30 minutes from the aforementioned Livingston. Bozeman's Gallatin Field is located less that 2 hours drive, and is served by Delta , Frontier, and  United Air Lines. The airport even has garages for rent to store your Suburban (a MUST have and the Montana vehicle of choice) so you can get to and from the airport.
Atlantans who wonder who Dennis Quaid is will be able to see him in the upcoming film, What to Expect When You Are Expecting which just wrapped filming in Atlanta and also stars Cameron Diaz and Jennifer Lopez.
Here are a couple photographs of the ranch, compliments of Glaicer Sotheby's International.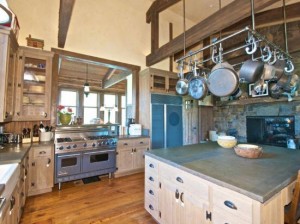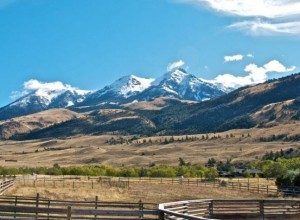 If you think you might like some Western living, give me a call at 770.713.1505 or contact me, and I'll be happy to tell you more about life in Montana!