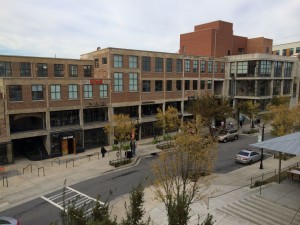 If only I'd  had the foresight to buy some old warehouse  in the district that is now West Midtown Atlanta! Because now, the entire area is HOT, HOT, HOT!!
And there appears to be no end in sight! I'm currently working with a Buyer looking in the area, so it's got me spending more time on the other side of the Downtown Connector…and so I should!
Retail and Restaurants are popping up all over the Westside Provisions! There is the new Elan Apartments at 14th and Howell Mill Road. And the Weston Eastside Apartments already has a sign on the street "A Few Homes Remaining!" The apartments are filling up fast! There is no new condo construction in the immediate area of Howell Mill and 14th…and only White Provision has just a couple developer homes remaining!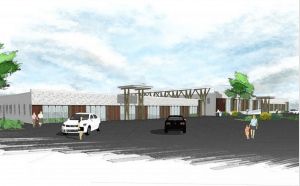 Today, The Atlanta Business Chronicle had reported a new loft office development that is coming on Ellsworth Industrial Drive. It looks like it will re-position an existing warehouse-type building that currently has two furniture stores. (And where will THEY go.) Geared towards creative-type firms, the 75,000 square feet of space will fill a much needed office space niche.
"Cool" firms look for cool space. People like to work in an office that is unusual. And the industrial edge of West Midtown Atlanta  still exists with its railroads and warehouses, but this kind of development is a great alternative to the office buildings in Midtown Atlanta proper. The story also reports that loft office space is up to 90 percent occupied in the West Midtown area!
Other exciting new additions to the area include the Topgolf International project, also on Ellsworth Industrial. (It's 65,000 square feet of new construction on what was once vacant land)
I'm going to have to roam the streets more in this part of Midtown Atlanta to keep up with all that is happening!!