Often times when you are driving through a city, or down a major street, you see all these buildings, but have no idea what they are. You can usually tell the difference between an office building and a residential building. But, What are their names, or what is unique about them?
The Condominiums of Peachtree Street – Midtown Atlanta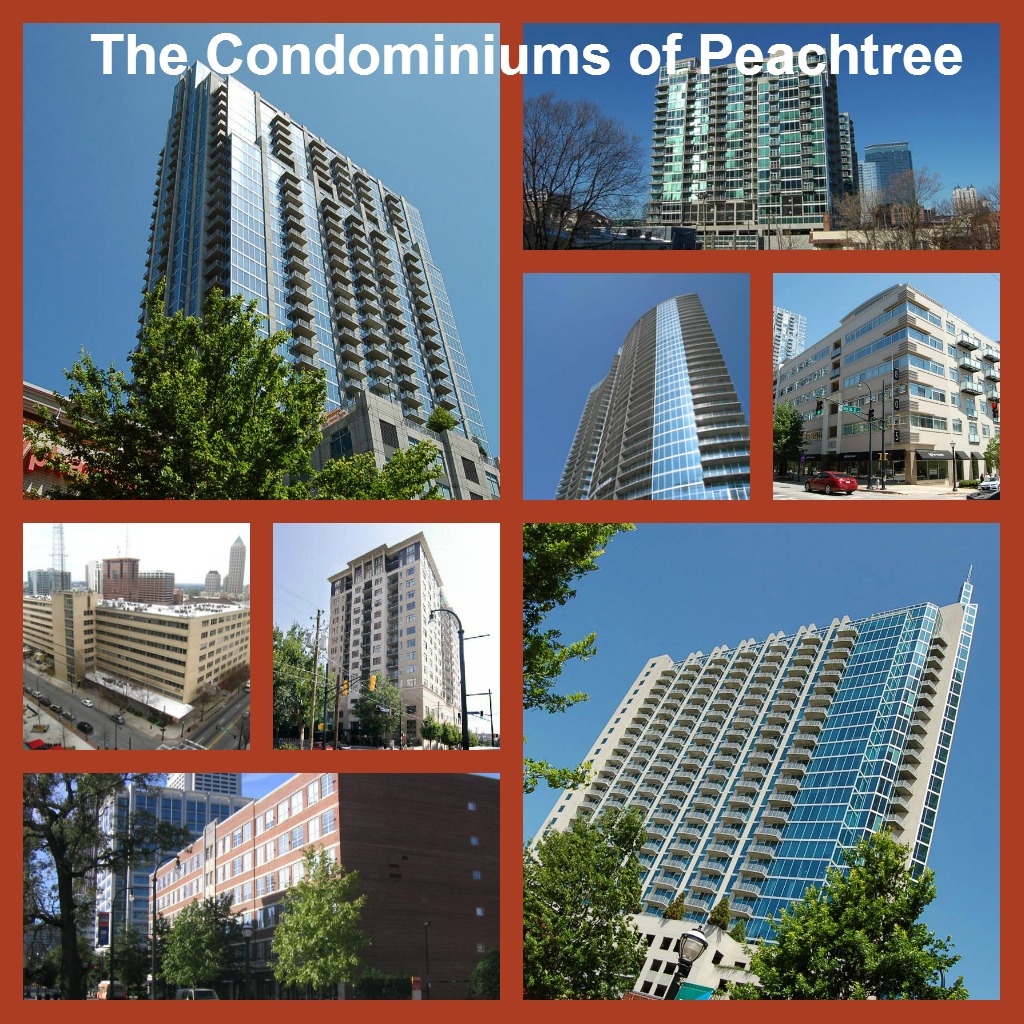 Viewpoint Midtown Atlanta —  has 378 one and two bedroom homes, although at least one combination of a 1 and 2 bedroom has taken place. Located between 6th and 7th Streets, this is one of the last new condominium buildings built in Midtown before the real estate market took a turn. Residents love the staff here, and the amenities are a big selling feature. A rooftop Zen garden, resort-styled lap pool and club room are a focal point of Viewpoint Midtown.
Metropolis Midtown — This condo building is often given credit for starting the new condo construction boom in Midtown. The twin towers are separated by a pool deck and club room. It is the ONLY Midtown condo building that has a port cochere entrance where guests can be dropped off at the lobby. The sleek lobby has access to both the port cochere and Peachtree Street.
1010 Midtown Atlanta — Now has the distinction (as of this post date) of being the last Midtown Atlanta condominium building that still has new, developer-owned inventory. The building is part of the 12th and Midtown development, and a new apartment building is now being built on the backside of 1010 Midtown which will greatly impact the view of homes on that side of the building.
805 Peachtree — With 120 homes and 30 different floor plans,  805 Peachtree is considered a boutique condo building. It is also only 6 stories tall. The pool area and lobby of this community are unique features of the building. Only select homes have either juliette balconies, or actual walk out balconies.
Peachtree Lofts — One of the very first conversions of an office building to condominiums, that conversion was done before many of the standard features a condo buyer expects (granite, stainless appliances) were used in condos. As a result, many of the homes are still original with white kitchens and laminate counters. However, numerous units have had additional renovations, and the lobby of the building was just completely renovated.
The Reynolds — If you REALLY want to follow Midtown boundaries, The Reynolds is not actually in Midtown Atlanta, but an area South of North Avenue, or SoNo. It is conveniently located across the street from Emory Crawford Long Hospital, making it an excellent choice for medical professionals that may want to live next to the hospital, or perhaps have a home in the burbs, and a condo here.
Spire Midtown Atlanta — Located directly across the street from Viewpoint, Spire Midtown Atlanta is one of the three Novare Sisters…Novare being the developer of Metropolis, Spire and Viewpoint. The building offers 18 different floor plans with select homes on the western side (back side) of the building having private and larger balconies.
Cornerstone Village —  Created from two historic buildings and two buildings of new construction, the Midtown Atlanta condo community still offers some outstanding values for a Midtown Atlanta condo buyer. Many parents of GATech students look here as this is the closest condominium building to the campus that has homes under $100,000.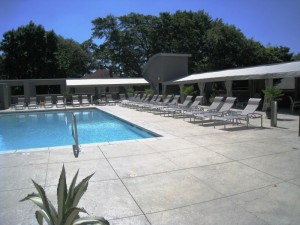 The Condominiums of Peachtree Street – Midtown Atlanta
If you'd like to do more that read about, or look at pictures of these Midtown Atlanta condominium buildings, and actually live in one, let me know! Prices are starting to climb, and now is the time to still find some great opportunities. Just complete the form below and I'll get a search underway for your Midtown Atlanta home in the sky!