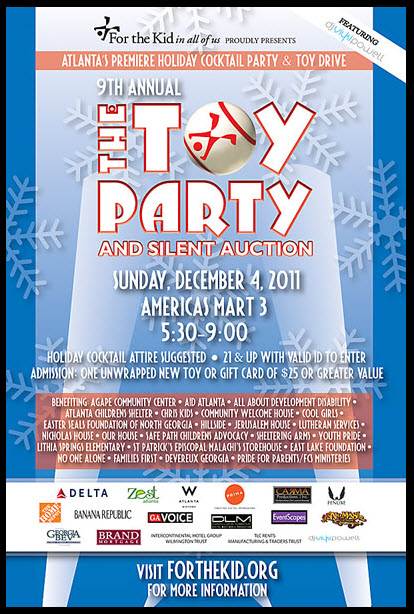 Whether we like it or not…the Holiday Party season is about to begin! And in Atlanta, the premier party of them all certainly IS, For The Kid In All of Us –The Toy Party, December 4, 2011.
If you have the holiday blues, or can't find your holiday mojo, then this is the party to attend! Gay, straight or otherwise, break out your festive attire, bring an unwrapped toy and enjoy!
I'm not sure how many thousands this party draws, but the mountain of toys left at the end of the night is sure to tug on your heart, knowing that less fortunate children around Atlanta will have a better Christmas Eve/Morning!
I've missed a couple years, but this will not be one of them! I'm ready for some holiday chipper and cheer! Let the bells ring!
Check out the video below for a few pictures of past Toy Parties!