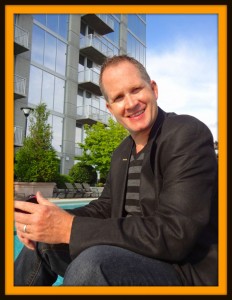 One of  the most profound statements I've ever read regarding real estate is  "I do not sell houses. I help people transform their lives." And it really is true.
Think about it. When you are buying or selling a home or condominium,  you ARE making a major transformation in your life. Maybe you are moving across town, in with your significant other, or moving across the country. But your life is about to change in some way.
I bring with me my training and experience of extensive Marketing and Sales from the hospitality industry to real estate. I use that training every day to help YOU achieve your goals when buying or selling, when you're ready to transform your life!
When I'm showing a Buyer your home, I'm helping them transform their life by seeing the features and benefits of your home and how it meets the needs we have talked about. And when I'm marketing your home For Sale, I'm helping you towards your next transformation.
I've held Sales positions with Marriott, Hilton and Nikko Hotels. All these companies taught me customer service and attention to detail…and let's face it…there ARE details when buying and selling real estate. These important tools help me be the successful real estate broker I am today.
Buyers
I truly enjoy helping Buyers find the "perfect" home. By listening and understanding what you are looking for in your home, I can apply the latest technology to help you find that home! My experience in Customer Focused Service training in the hospitality industry for 20 plus years gives me a unique advantage when I'm working with you. I spend time during our initial consultation to determine your wants and needs, and then find the homes that have those features. And then, every step of the way, from our initial offer to our Celebration….I'm here to handle all those details!
Sellers
I use my marketing experience to help you stage your home for maximum exposure and top dollar! I listen to you and learn about the unique features and benefits of your home or condominium, and develop a marketing plan so we can market it more effectively. Notice I said "we." Yes, you are hiring me to market your home, but who knows YOUR home better than you! So I always listen to what you like about your home, or the changes and upgrades you may have made that make your home different than the one down the street.
Me
I'm a native of Montana, the Big Sky Country! I grew up on a ranch just North of Yellowstone National Park! But, I've lived in Houston, TX, Myrtle Beach, SC, Miami, FL, and New York City before landing in Atlanta, which I have called home since 1994. With all those cities, you can imagine I have a good understanding of what it's like to relocate from one place to another. Ah, the stories I can tell you!
I'm active in the communities I work and live in. I spent three years on the Board of Directors for Midtown Neighbors' Association as the Membership Chairman. In that role, I formed many strong relationships with Midtown Atlanta business owners as well as property managers for many of the condo buildings. I'm currently the Chairman of the Planning Commission for the City of Doraville, as well as a Board Member for the Chamblee Chamber of Commerce. I'm also involved in the film industry with my time in the Atlanta Film Society and Georgia Production Partnership.
I graduated from the Hilton College of Hotel and Restaurant Management at the University of Houston, and also attended Montana State University in Bozeman. In my spare time, I like to explore all the different areas of Atlanta and beyond, with frequent day trips to the North Carolina mountains and my "secret spot." You'll also hear me talk about Serenity Pond as well as cooking and gardening. And an occasional trip thrown in here and there.