There are lots of good things in Georgia…many of them I've yet to experience…..but that's another post!
Atlanta (and Georgia) has some pretty impressive place to work! We have some major U.S. Corporations based in Atlanta, including Coca-Cola, Delta AirLines and United Parcel Service, just to name a few! but, it's pretty cool when you make Fortune Magazine's list for something!
Three Georgia companies on Fortune '100 Best Companies to Work For' list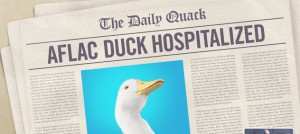 Fortune Magazine's 2013 "100 Best Companies to Work For" list has  three companies that many Georgians  know.
Coming in at Number  23 is Atlanta law firm Alston & Bird LLP, which has 1,646 employees. Ranking 24th in 2011, Alston & Bird, LLP is praised for such employee benefits as  "$10,000 and 90 paid days off for adoptions; partial scholarships for on-site child care; health coverage for autism, infertility, and marriage counseling; and an entire wall dedicated to the artwork of employees' children." (BTW….their offices are located in Midtown Atlanta!!)
Children's Healthcare of Atlanta ranked 46th with 6,755 employees. Ranking 49th in 2011, Fortune commented that the hospital "lures nursing recruits with slumber parties for out-of-state candidates to interview and meet with leaders, site tours for families, and tickets to events."
Columbus, Ga.-based insurance giant Aflac Inc. (NYSE: AFL) came in at No. 84.  Fortune liked how AFLAC "hosts an annual six-day appreciation week; last year it included theme park visits, film showings, skating, and daily giveaways."
I once had the opportunity to visit AFLAC's headquarters….imagine a table SO large, made out of a tree, that it was put in place AS the building was being built….and won't be coming out anytime soon. I also remember the house with the lawn, built on top of the garage!
Maybe you can make your career move to one of these companies…or any of the other great choices you'll find in the Metro Atlanta area!!