Looking for a new home in a new town or city  is always a daunting one for sure. For some, it is even their first experience in their destination state.  Relocation clients move for various reasons, either coming to work or go to school, a second home location, retirement, to be located near friends or family or just for a change.
As Realtors®, we do everything that we can do to help our clients settle into their great new communities.
Here are a few tips to help if you are relocating to Intown Atlanta: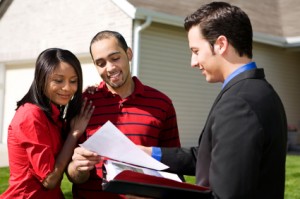 1.  Find a Realtor® who is willing to spend time working with you prior to your trip.  I know that I spend a great deal of time as the eyes and ears of my clients to help them make the most of their very precious time here to select a home.  To do that, we need to get to know you and what you are needing and wanting in a home.  We start by letting the Internet do the work for you.  We send you all listings that meet your criteria.  And as we research together, we can refine that search.
2.  Get on an auto-email alert system.  This one is the greatest time savers!  This will automatically send you NEW LISTINGS and PRICE REDUCTIONS  for you to research and learn more about the Intown Atlanta real estate market.  
3. Set aside ample time to look at homes.  Ideally, you want to set enough time in your trip to not only see the homes you have on your short list, but also to explore your new community and get some of those job or school details tended to as well.  This is where your relationship with your Realtor® really is a time saver.  Let them pick out the very best candidates for you to see first.  If we don't find something in the first few homes, we can keep looking.  Promise!   Don't make the mistake of thinking you need to see it all, or you are missing something.  This is where the auto-email system really helps you!
4.  Bring your pre-approval letter.  Often we have out-of-town clients who forget this all important step.  Your loan officer will appreciate you having that in hand.  It can be challenging when we are on time constraints to track down your loan officer to send this.
5  Take notes and bring your camera.  Unfortunately because we are on a time restraint, we will be looking at more homes than is ideal. They will blend together. Use the sheets to help you remember.  Discard those homes you don't like.  Write notes on the ones that you do.  And use your phone or camera to snap a picture of a few things that attract you to the new home.
6.  Relax!  Don't worry, it is our job to find the home.  Spend some time exploring and having fun!  We are full of suggestions about things to do in your destination city and nearby places.  Just ask!  We are all passionate about our cities and would love to share our passion and knowledge with you!
This post first appeared at Lifestyles Across America