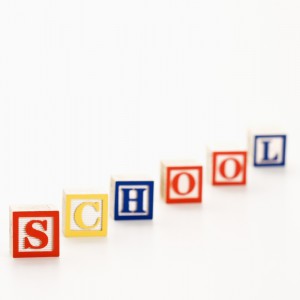 As a real estate broker, I'm often asked about schools. Since I don't have children (and even if I did) I always advise my clients to do their own research into schools. What may be important to one parent, may not be important to the next, right?
Top 10 School Districts in Atlanta GA
But we found a source in Niche.com and wanted to share it. Niche is transforming the way people make big life decisions. By providing reviews and insight from everyday experts, they make choosing a neighborhood, college, or K-12 school a more transparent process. Founded in 2002 by Carnegie Mellon University students as CollegeProwler.com, they have since grown into one of the largest content startups in the country. Obsessed with providing students, families, and professionals with best-in-class content and deep insight into big life decisions, every year, they help millions of people find their niche and thrive within it.
So exactly WHAT is the Niche School District Ranking Methodology?
Students are very happy with their experience in all aspects including academics, teachers, health, safety, resources, facilities, extracurriculars, sports, and fitness;
District schools are exceptional academic institutions in terms of teachers, students, resources for learning, and student outcomes;
District schools are made up of a diverse population and fosters an accepting, positive school culture;
Students are actively involved in a variety of extracurriculars and sports the district offers.
So……
Top 10 School Districts in Atlanta GA
In the essence of full disclosure, we took this list right from the Niche.com website…so a couple of the school districts are a stretch to be called "Metro Atlanta" but we wanted to list them as they were on their site!
Again, we stress this information comes from Niche.com, and we are simply sharing it. Each parent and student should look at, and do their own research and investigation as to which school system is best for them. 
As you look at this list, you can quickly see why the Metro Atlanta suburbs sprawl as families look to live in good school systems, and most of those circle the City of Atlanta!