It's no secret that I love Viewpoint Midtown Atlanta! I've been selling this building since it was first under construction back in 2006!!
Every Midtown Atlanta Condo building has it's great points. Some love a building for it's location, others for the gym, and maybe the fact that it has a grocery store on the first level!
But Viewpoint Midtown has a great central location in Midtown, on Peachtree Street between 6th and 7th Streets. Since its construction, the retail portion of the building has floundered…at best. It has recently been sold, and I'm hopeful the new owners of this space will be focused on bringing some much needed retail (and I suspect a restaurant will appear as well) in the near future. But don't let THAT stop you from experience this great Midtown Atlanta living option.
I just saw this two bedroom home come on the market! It's the most popular "02" floor plan on the front corner of the building overlooking Peachtree Street. This particular listing is on the 12th floor, giving you skyline views but also just above the beautiful Zen garden on the 11th floor!
If you are looking for a great opportunity to call Midtown Atlanta home…call me and let's take a look at this home!
NOTE: Listing Compliments of Above Atlanta.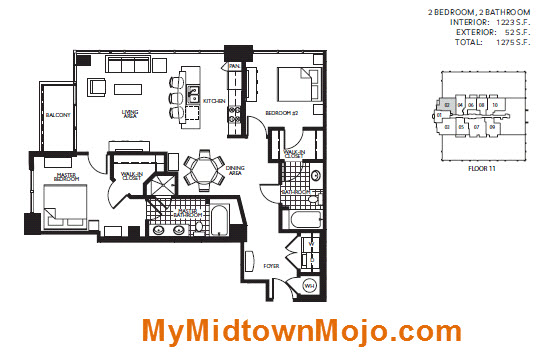 We're sorry, but we couldn't find MLS # 5216943 in our database. This property may be a new listing or possibly taken off the market. Please check back again.