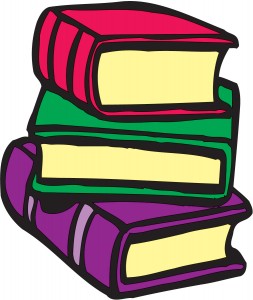 Whenever I work with a condo buyer (and that is pretty much every day!) there are numerous things we do as we purchase a condo. While buying a single family home in a subdivision might have HOA rules, they are usually much more involved when you purchase, and live in a condo.
What Are Condo Docs?
In every condominium purchase contract I write for my clients, I always include this special stipulation:
SELLER TO PROVIDE FULLY RECORDED COPY OF CONDOMINIUM DOCUMENTS, CURRENT ANNUAL BUDGET AND LAST 6 MONTHS HOA BOARD MEETING MINUTES TO BUYER WITHIN THREE DAYS OF BINDING AGREEMENT DATE. IF BUYER FINDS OBJECTION WITH ANY INFORMATION THEREIN, OR THE SELLER FAILS TO DELIVER SAID DOCUMENTS WITHIN THREE DAYS, THE BUYER MAY CHOOSE TO VOID THIS CONTRACT WITH WRITTEN NOTICE TO THE SELLER WITHIN 4 DAYS OF BINDING AGREEMENT DATE AND WILL BE ENTITLED TO A FULL REFUND OF ALL EARNEST MONEY.
The condominium documents included the Declaration of Condominium and The Association By-Laws. As you can see above, I additionally request a copy of the HOA Budget and the last 6 months of HOA minutes.
What's IN the Declaration of Condominium? Here's a sample Table of Contents:
Definitions
Location, Property Description, Plats and Plans
Units and Boundaries
Common Elements
Limited Common Elements
Association Membership and Allocation of Votes
Allocation of Liability for Common Expenses
Association Rights and Restrictions
Assessments
Insurance
Repair and Reconstruction
Architectural Controls
Use Restrictions
Leasing
Sale of Units
Maintenance Responsibility
Mortgagee's Rights
General Provisions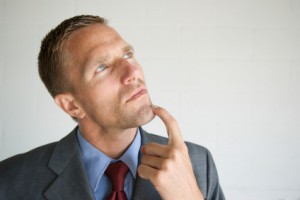 This particular condominium Declaration is about 70 or more pages. Your newer buildings will have much longer condo docs. But you can see there is a wide variety of things that are cover. I mean, I could do a blog post series on every topic. (Hmmmm, there's a thought?)
It's important for you to review this document, no matter the length. SERIOUSLY!  You may not read it in depth, but by scanning the Table of Contents and then each section, you will have a better understanding of the "Rules of the Road" for living in that condo building.
The Declaration of Condominium is filed by the Developer when the Condominium is created. You are provided a copy (especially in new construction) by the sales representative for the Developer. But in any re-sale, you must obtain a copy from the Seller. If you note in my special contract stipulation, I underlined the words FULLY RECORDED COPY OF CONDOMINIUM DOCUMENTS.   What THAT means, is over the course of years, the owners can have voted to amend, or change the condo docs. They could have agreed to change anything from a pet policy, to leasing terms to parking assignments. Each time the condo docs are changed, they must be legally recorded in with the Clerk of Superior Court in the County where the building is located. Of course, all of Midtown Atlanta will be Fulton County.
We want to see ALL the changes to the original Declaration, to make sure there is not some material change that could affect you, and how you live and enjoy your home.
The Association By-Laws are simply the rules and make up of the Homeowners Association, or HOA. Equally Important, as they will spell out the makeup of the Board of Directors, Meetings, and the Powers and Duties of the Board. (Yeah, this is important!)
As we obtain, and review these documents, I'm here to answer any questions you may have. Your lender, if you are obtaining financing, will certainly review the budget to look for things like reserve fund balances and the income and expenses of the association.
It's all good…and certainly nothing that should "scare you" when you look at these documents. When you live in close proximity to your neighbors, and share common things (walls, hallways, club rooms, etc.) you need to have "rules of the road"  to guide everyone!