If you are a regular visitor to MyMidtownMojo, you may notice an occasional "lapse" in new content appearing here in our Featured Articles section. Ever wonder what is the cause behind that? Or you might see three new posts in ONE DAY?
What Happens to a Website When the Owner's Out of Town?
Well, it's not really a very good excuse. Behind the scenes (it's called our Control Center) we have the ability to set up posts in advance to have them appear here when we are busy doing other things….but of course, you have to have those posts written for that feature to work!
So shame on me…I'm in Miami on real estate business. But, I did want to share a photo I took of the Miami skyline last night. No, it's not really clear, but that's not the point of it. What I wanted to show you is the amazing skyline that has grown up in this city. And, unlike Atlanta where all of our construction is in apartment buildings, they ARE still building new condo buildings here! Amazing!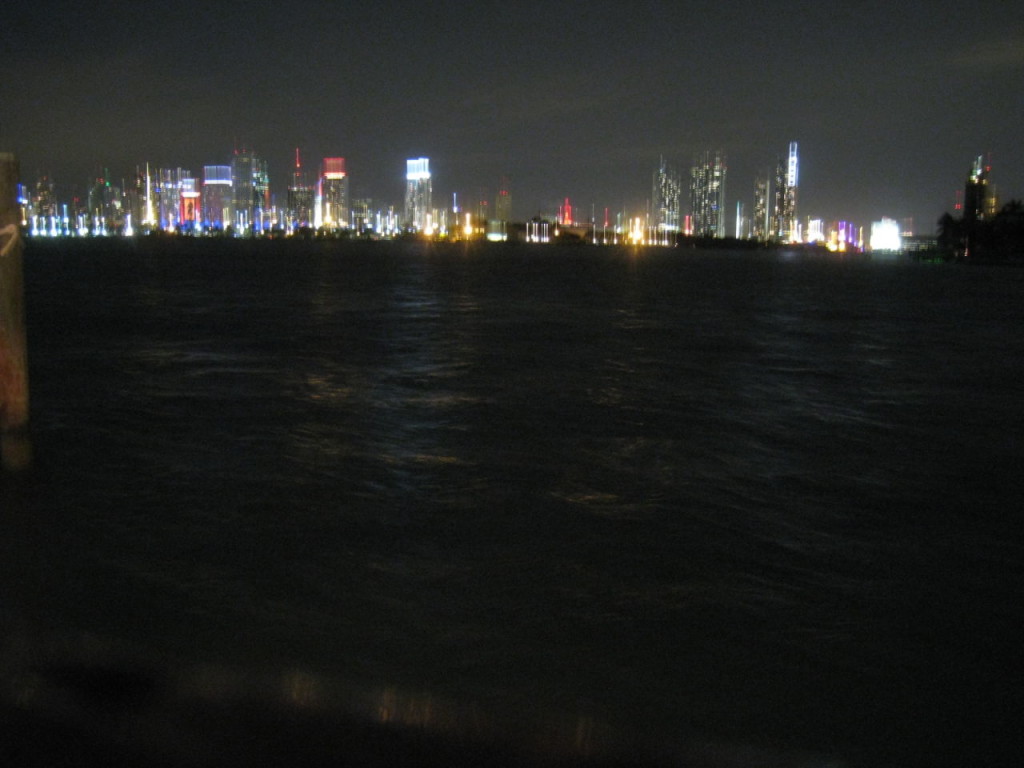 We'll be back in full swing on Friday, and will have our February Market Report for Midtown out this weekend.  Until then, if you have real estate needs, or questions, my cell phone is never more than a foot away from me!!