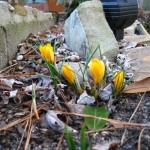 As we start to sneak out of the winter months, there is this thing that happens. It's called Spring Fever. I thought to myself, "What IS Spring Fever?" Well of course, there is an actual definition…..which I found at Wikipedia….
Spring fever is a term applied to several sets of physical and psychological symptoms associated with the arrival of spring. In general it refers to an increase in energy, vitality and particularly sexual appetite, often particularly strong in those suffering from seasonal affective disorder (SAD)[1] and thus experiencing lows during the winter months. It is this sense that inspires the use of the term as a title for several works of literature and entertainment. In some uses however it refers to the opposite, an unexpected loss of energy with the onset of spring.
I think it safe to say that most of us think of Spring Fever as that ever burning desire to get the heck out of the house (we've been cooped up by rain, snow, and cold temps) and enjoy the outdoors. As I walk, I can see the buds coming out on the trees, and yes, I've got Spring Fever.
Another "condition" of Spring Fever is also called Spring Cleaning. Maybe because we sat around for the last few months LOOKING at all that stuff and now we've decided we need to get RID of all that stuff! I started early with boxes of files and such, but there is plenty more to do.
I thought you might like some tips on Spring Cleaning to help you put your Spring Fever to good use….when you are not outside of course!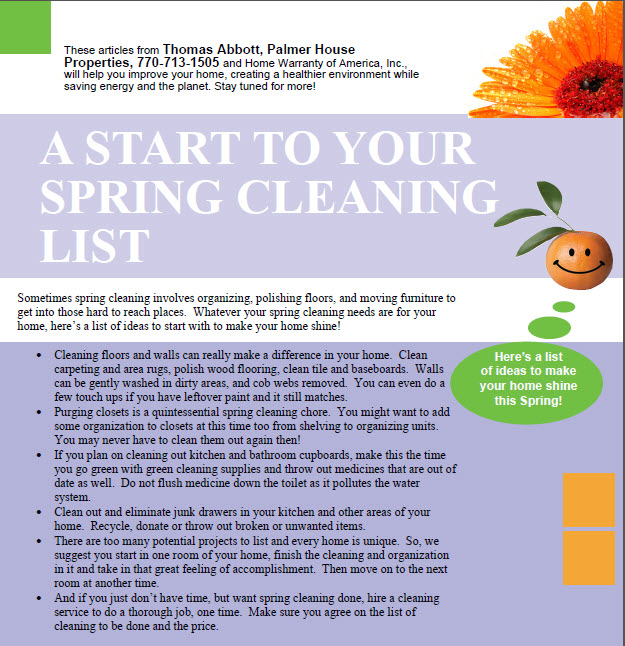 And once you've got that place all cleaned up, and maybe ready to move on, why not call me for your Market Analysis and we can discuss selling your Atlanta home!