Luxe Midtown is located just 1/2 block from Piedmont Park! It's a "boutique" building with a lesser number of homes. And not much sales activity, so people are staying home! Let's take a look!
What's My Luxe Midtown Home Worth? September 2014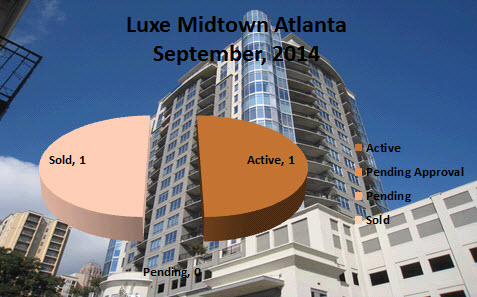 ACTIVE LISTINGS (2)
One 1 Bedroom listed at $299,900
One of the Penthouse homes (and she IS a beauty) is listed at $1,690,000
PENDING LISTINGS (0)
SOLD (1)
One 2 Bedroom home was listed and SOLD at List Price of $589,000
In comparison, in September 2013, there was one 1 Bedroom sold at $296,000 and three 2 Bedrooms sold, ranging in price from $375,000 to $535,000. From these numbers, we can see that homes at Luxe command the price and hold their value!
Interested in what your Luxe Midtown Atlanta condo could sell for?