M West Atlanta  is a modern townhome community located in the West Midtown (or Midtown West) area of Midtown Atlanta.
Due to the lack of new construction homes in the West Midtown area, homes here usually sell quickly. And prices have rebounded from the market downtown and foreclosures in the community.
What's My M West Atlanta Home Worth?
Let's take a look back at the September activity here!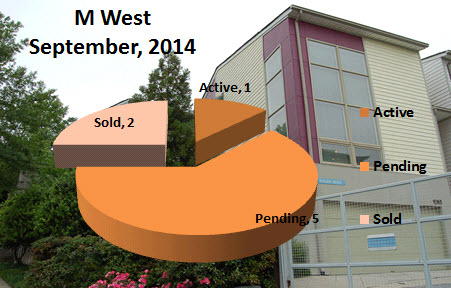 ACTIVE LISTINGS (1)
One 2 Bedroom listed at $225,000
PENDING LISTINGS (UNDER CONTRACT) (5)
One 1 bedroom at $199,900
Four 2 bedrooms ranging from $209,000 to $284,000 (You will see prices vary based on the floor plans and size of the home including whether the are a one or two-car garage home.)
SOLD (2)
Two 2 Bedrooms at $217,500 and $218,000
In comparison, in September, 2013, there was just one 2 bedroom sold at $245,000. That is a much higher sales price than we saw this year, but take note of the price range of homes that are Under Contract, one of them being up at $284,000!
What's My M West Atlanta Home Worth? Want to know what your M West Atlanta home could sell for?